Acumatica continues to be an ERP leader, launching our second major release of the year, Acumatica 2020 R2. As with every release, we've provided forward thinking and user-requested enhancements, improvements, and advances to our cloud ERP platform.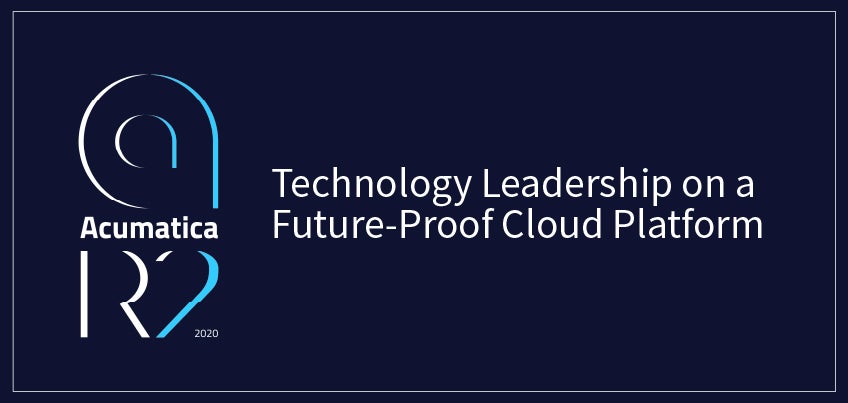 Who wants to replace their ERP solution within two-to-three years of its initial implementation? Nobody. The sheer number of hours researching options, sitting through multiple demonstrations, and finally selecting the right one—not to mention the cost of the whole endeavor—should preclude any desire to do it again any time soon. That's why Acumatica, as an ERP leader, provides a future-proof cloud ERP solution that launches twice-yearly releases, including our most recent, Acumatica 2020 R2.
Future proofing with Acumatica 2020 R2
Based on the best cloud and mobile technology, the Acumatica Cloud xRP Platform's flexible architecture allows businesses to adapt easily to ever-changing circumstances. This means Acumatica customers don't need to replace our cloud ERP solution a few years down the road due largely to the unceasing improvements and future proofing of our twice-yearly releases.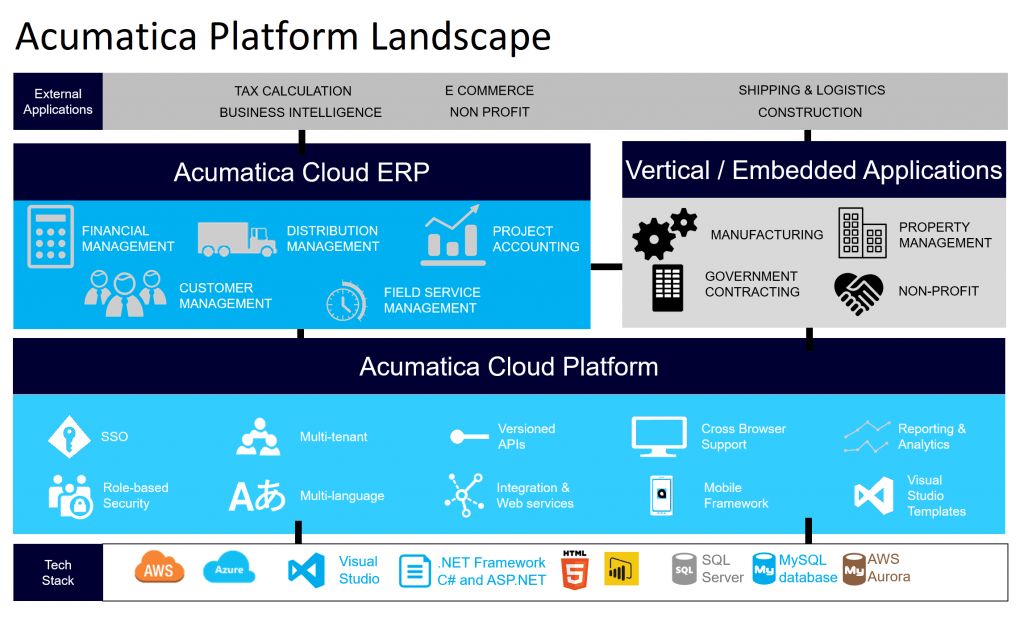 This year's second release, Acumatica 2020 R2, has brought with it a full list of beneficial features to every user. Many of the features to our modular and adaptable platform comes directly from user requests. For example, customers requested the ability to customize screens easily. We responded with advanced UDF visibility and enablement, which allows more flexibility on how UDFs appear and the ability to specify a different set of properties for each type of document.
Additional enhancements and improvements allow users to:
Create AP documents automatically through AI and ML
Modify workflows visually using our sophisticated visual state automation engine
Unify notification workflows using our powerful business events engine
Track real-time data changes with unified notifications using business events
Utilize OData 4.0 to securely access data without creating generic inquiries
Respond easily to standard dialog questions in Acumatica from your mobile device with mobile dialog box support
ERP technology continues to evolve
ERP technology and ERP solutions continue to evolve, changing to meet the changing business management needs of organizations worldwide. The COVID-19 pandemic is a perfect example.
When the health crisis hit and the full economic impact was beginning to be felt, those businesses that had adopted modern ERP systems (or were in its process) were able to continue running successfully. This business continuity is what Acumatica's cloud-based ERP solution and future proof platform (which allows you to focus on workflows, productivity, and profitability, not on the technology making it possible) was intended to accomplish from the very beginning.
Acumatica's Ali Jani, VP Partner Strategy, Product Management, and Services, touches on this deliberate planning for the future in a post reflecting on Acumatica's 10th  anniversary. He says, "It's in our roots to build something that was going to last a lifetime; people don't frequently switch ERP systems, and they're really buying the system for the future, not just for what they do today."
Acumatica 2020 R2, which was released during the Acumatica 2020 R2 Launch Event (now available on-demand), solidifies Acumatica as an ERP leader who cares about keeping businesses resilient in the face of changing circumstances. Our modern platform, which delivers a full suite of integrated business management applications, will help Acumatica customers confidently face the future.
If you'd like to find out more about Acumatica's cloud ERP software and how to reap the benefits of implementing a forward-thinking and future-proof solution, then contact our team today. You can also read more about Acumatica 2020 R2 in the Acumatica 2020 R2 Press Release.