Acumatica's modern cloud platform is receiving user-requested and innovative improvements via Acumatica's first release of the year, Acumatica 2021 R1. Businesses can expect growth-enhancing features and updates.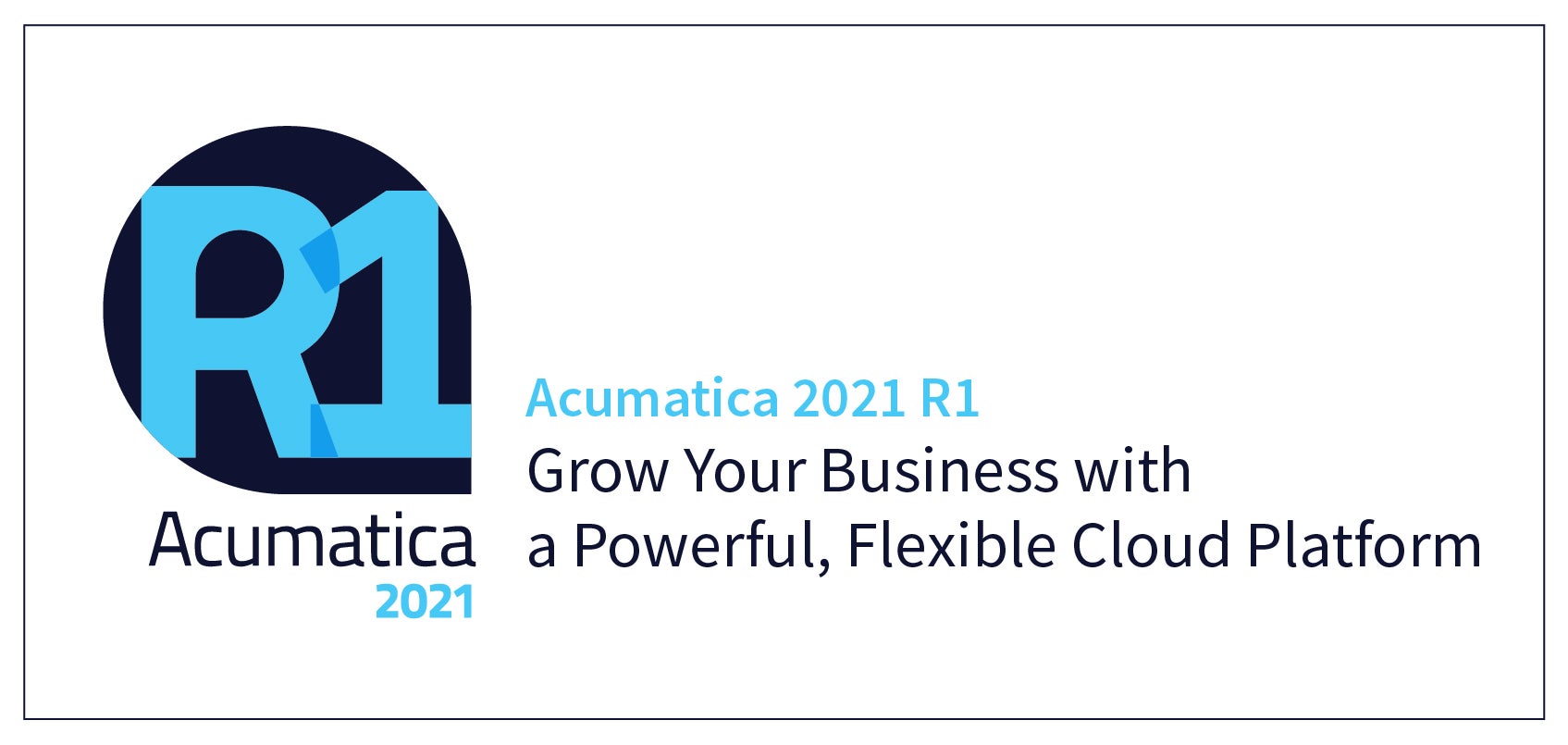 Acumatica 2021 R1, Acumatica's latest release, will be available soon, and Acumatica customers can anticipate many benefits. They include saving time with superior usability, gaining a competitive edge with best-in-class functionality, and growing their businesses with a powerful, flexible cloud ERP platform.
Today, we'll be delving into the third benefit.
How a powerful, flexible cloud platform empowers business growth
Do you know the story of the Acumatica Cloud xRP Platform? Acumatica founders developed a next-generation or cloud-based ERP platform for the ERP market. It began as a financials-only package and was expanded to include Acumatica's Distribution and CRM modules.
Acumatica's Ali Jani (VP Partner Strategy, Product Management, and Services) joined the founding team in 2009. "When I joined, I did a lot of due diligence with my background being ERP. When I evaluated Acumatica, I recognized that the technologies were fresh, and it was purpose-built for the cloud."
He also says, "We recognized ourselves as being a platform company. I sat down with Mike [Chtchelkonogov, Acumatica CTO] the first month I was there and talked about how we could leverage this technology to future-proof our platform and ERP application. It's in our roots to build something that was going to last a lifetime; people don't frequently switch ERP systems and they're really buying the system for the future, not just for what they do today."
Being 100% channel-driven, Acumatica relies on our VAR, ISV, and OEM partners to expose, leverage, and build on the platform.
Says Ali, "We can't be experts in every vertical and we needed the partner channel to help us with their domain knowledge and expertise to leverage the platform, build customizations, and use our tools to deliver solutions. That helped us really secure differentiation by building a product that is highly adaptable and then staying true to the channel."
Acumatica continues to differentiate itself by providing the Acumatica community with two releases every year filled with new features and updates. In Acumatica 2021 R1, the feature list includes:
Using AI/ML-powered mobile image recognition for business cards
Setting dynamic goals and tracking your KPIs at-a-glance with our new KPI Meter on dashboards
Supporting Canadian markets with localization support including the French-Canadian language
Optimizing application workflows throughout the Acumatica suite with our workflow engine
We also deliver new features for Acumatica Financials, Payroll, CRM, Inventory and Order Management. In addition, we enhance Acumatica's Retail, Field Service, Construction, and Manufacturing editions with powerful capabilities, as revealed during the Virtual Launch Event in February.
Future-proof and grow your business with Acumatica cloud ERP
With the COVID-19 pandemic, businesses in every industry realized that the future is a nebulous thing. However, they can future proof their business by implementing modern, cloud ERP software based on a flexible platform, like Acumatica. This turns their business into a successful, connected business that will be able to adapt when circumstances—which may be out of their control—change.
Companies running their businesses on Acumatica during the COVID-19 crisis have found this to be a fact. Here's what three companies had to say about implementing Acumatica's cloud ERP technology, especially during uncertain times.
Monahan Partners: "We were extremely lucky to be in the process of implementing an ERP system like Acumatica [when COVID-19 hit] that we can access anywhere. This made it possible for our office staff to work remotely when our local area experienced a spike in cases, without causing any disruption in customer service." –Matt Short, Vice President
Hokuyo Automatic USA Corporation: "We've been able to navigate these challenging times without any setbacks from an operational standpoint." – Greg Watson, President
Park Pacific Inc.: "We're using the power of Acumatica because we can do online presentations and we can do quotes and orders. [We] have online, real-time information. We had all been working from home for three years. It was a real blessing we were already in and installed. It was pretty fantastic." – Gordon Jurgenson, Co-Owner & CFO
They are three of many Acumatica customers that are experiencing business continuity and looking forward to growing their businesses on a powerful, flexible cloud platform.
Is it time for your business to choose a cloud ERP solution? Contact the Acumatica team today to ask any questions about our cloud ERP software and our latest release, Acumatica 2021 R1. As an ERP leader, we're committed to providing the best cloud-based business management solution for organizations operating in the new digital economy.