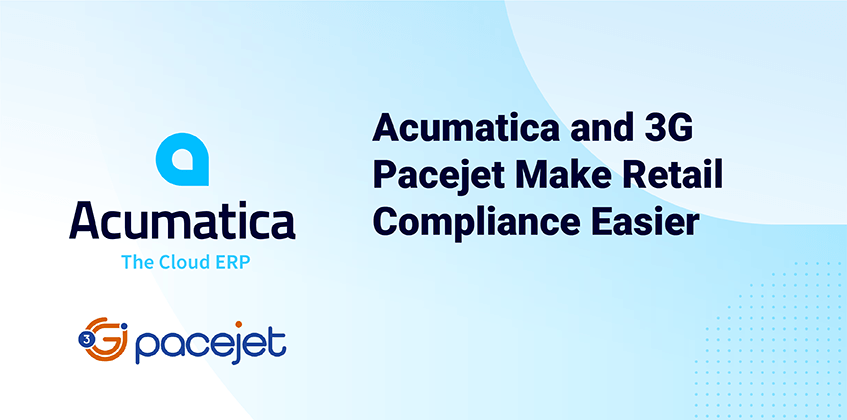 Online commerce is one of the most significant developments of the 21st century. It has transformed how we buy and sell, with important consequences for businesses and consumers alike. Transactions once made almost exclusively at brick-and-mortar stores are now made through various engagement methods—online, by phone, in apps, etc. This requires businesses to take an omnichannel approach to commerce.
Mastering omnichannel methods for selling your own inventory through your own website and shipping it to customers from your own warehouses is a critical achievement. But when a business expands and begins working with third-party companies—handling, storing, and/or drop-shipping inventory on behalf of other retailers or "big box" stores—the story becomes even more complicated.
This is where retailers and wholesale distributors find themselves standing toe-to-toe with an essential but complex task: maintaining retail compliance.
What Is Retail Compliance, and Why Is It Important?
Retail compliance is the process of making sure that, when you sell, distribute, or ship goods on behalf of another retailer, you fulfill that retailer's requirements, which may include guidelines for:
Electronic data interchange (EDI) formats.
Time consumption.
Inventory management.
Order accuracy.
Fill rates.
Shipping and packing labels.
Deliveries.
And more.
These business processes differ from company to company, so working with multiple retailers means staying compliant with multiple standards.
Manual retail compliance management processes, like spreadsheets, are error-prone and become too complicated as partner and inventory numbers increase. The same holds true for companies that are relying on separate programs to manage different parts of their businesses (e.g., EDI, accounting, customer relationship management, warehousing, inventory, etc.). They are left with trapped, siloed data, hampered communication between teams, decreased business agility, and noncompliance. Noncompliance leads to fines, errors, dissatisfied customers, and chargebacks, and this just adds fuel to the already challenging fire.
But, as our panel of experts discussed in the recent webinar, Prepare for What's Next with Comprehensive Retail Compliance, having the right technology at your fingertips can make retail compliance simple and stress-free.
What to Look for in a Retail Compliance Solution
When researching retail compliance management software, look for solutions that will help you:
Reduce uncertainty about compliance requirements.
Because retail compliance requirements differ from company to company, it can be difficult to remember and keep track of them all. This may lead to errors, and, when errors occur, they result in avoidable fines.
Gain compliance certifications faster.
Compliance certifications give retailers, vendors, and customers more confidence in your company's work because they prove that you have put in the effort needed to earn that badge. But gaining certifications can be a time-consuming process if you don't have a central system to help you track and manage your data, maintain certification requirements, and keep all your team members on the same page.
Eliminate costly mistakes and error-prone data entry.
Manual workarounds are notoriously error-prone, and, again, errors can lead to avoidable fines, dissatisfied customers, and chargebacks.
Seamlessly manage orders, invoices, ship notices, and warehouse documents.
The right business management technology makes your working life easier, so you can focus on what really matters—growing your business and establishing lasting relationships with customers, retailers, and vendors.
But remember that these benefits depend on one key software feature: automation.
Retail compliance and automation tools go hand in hand. Manual compliance work is time consuming, complicated, and prone to errors. But the right automated tools allow you to smoothly track complex requirements, eliminate costly mistakes, and offload manual work—freeing you to spend less time worrying about compliance and more time growing your business.
The best way to achieve this is to implement powerful retail compliance software, like 3G Pacejet, that is fully integrated with a comprehensive and reliable enterprise resource planning (ERP) system, like Acumatica Cloud ERP.
The Benefits of Integrating Retail Compliance with ERP
Together, 3G Pacejet and Acumatica give retailers and wholesale distributors impressive benefits that set them up for success in today's fast-paced digital economy.
Improved warehouse processes
Acumatica Cloud ERP is known for delivering business automation. 3G Pacejet natively integrates with these capabilities, so companies can:
Make their warehouses faster, more automated, and aligned with retail compliance requirements.
Automatically track inventory, fulfill orders, and adjust stock levels as items flow in and out of the warehouse.
Tag stock with critical codes—from product and commodity information to tariff and hazardous material codes.
Generate advanced shipment notices (ASNs) and tag shipments with relevant codes.
Automatically generate packing labels for all retail partners.
Companywide agility and transparency
To maintain retail compliance while gaining a competitive advantage and thriving in the marketplace, retailers and wholesale distributors must develop agile business processes, engage in clear communication between team members, and have extensive visibility into every piece of their data. Together, Acumatica and 3G Pacejet power this agility and transparency by helping companies:
Track financials and capture and analyze companywide data to monitor and adjust operational/fulfillment processes.
Fetch and compare shipping rates and track shipment information from order generation to delivery.
Use advanced, automated reporting and customizable dashboards to save, view, and easily navigate complex, ever-changing retail regulations.
The power to scale
Businesses should be able to grow without disrupting their workflows and reach for new opportunities without worrying about the limitations of their software systems. With Acumatica and 3G Pacejet, organizations can:
Seamlessly add new customers and new retail compliance requirements to their current workflows.
Hire and quickly train new employees. With Acumatica as the backbone—the business management solution—the user interface is consistent across the board; new employees don't have to learn to use multiple, confusing systems.
Relieve bottlenecks, keeping processes consistent and fully automated, no matter how much the business grows or how many new trading partners are added.
The Bottom Line
For retailers and wholesale distributors, retail compliance is critical to sustainable business growth. To support that growth, you need software that will help you automate manual workarounds, eliminate data entry errors, and provide a strong backbone of support that will earn you an "A" on your scorecard with customers and retail partners alike.
Because retail compliance guidelines have no set standard and are constantly changing, it's best to implement automation sooner rather than later. Be strategic and forward-looking and stay ahead of the change.
To learn more from our panel of experts, check out the Prepare for What's Next with Comprehensive Retail Compliance webinar, which takes an even deeper dive into what retail compliance is and how Acumatica and 3G Pacejet can set your company up for compliance success.