Is digital transformation through integration just a buzzworthy theory or is it a real-life application? Four Acumatica customers say their experiences of transforming into connected businesses prove the legitimacy of digital transformation.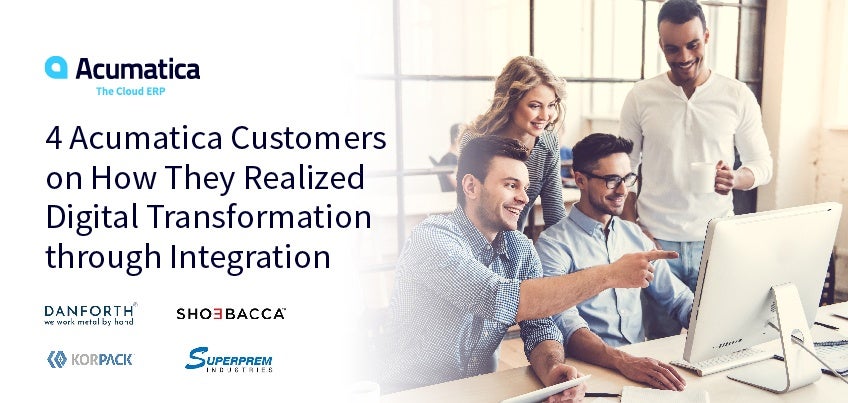 Digital transformation, like artificial intelligence and machine learning, is a popular term. In a recent post, Acumatica CEO Jon Roskill calls digital transformation a "buzz-phrase of the moment." The thing is, buzzwords let us know what tech trends are here, or are emerging, so we pay attention, and so should businesses that want to compete in the digital marketplace.
Businesses running on legacy ERP systems are disconnected, inefficient, and inflexible. To become a connected business, they must experience digital transformation. The transformation comes through the implementation of modern cloud ERP technology that automates their business processes and provides real-time data, in-depth data analysis, and mobility. The technology also—and perhaps most importantly—allows them to integrate with their ERP's modules and with vital third-party applications.
Digital transformation is not theoretical supposition, it's a fact substantiated by real-life applications by real-life businesses, such as experienced by these four unique businesses:
Don't take our word for it. Watch these four businesses as they explain how they recreated their business processes and strengthened their competitiveness through digital transformation and integration.
Four businesses representing four different industries and each one experienced the same real-world benefits of Acumatica's cloud-based ERP solution. Their digital transformations through integration have resulted in undisputed success, and you can do the same.
Contact our team today, and we'll help you get started.