The Acumatica team was very excited yesterday morning to see the Acumatica integration with Microsoft Power BI demoed during the 8:30 am Keynote Session at Build, Microsoft's Developer Conference in San Francisco.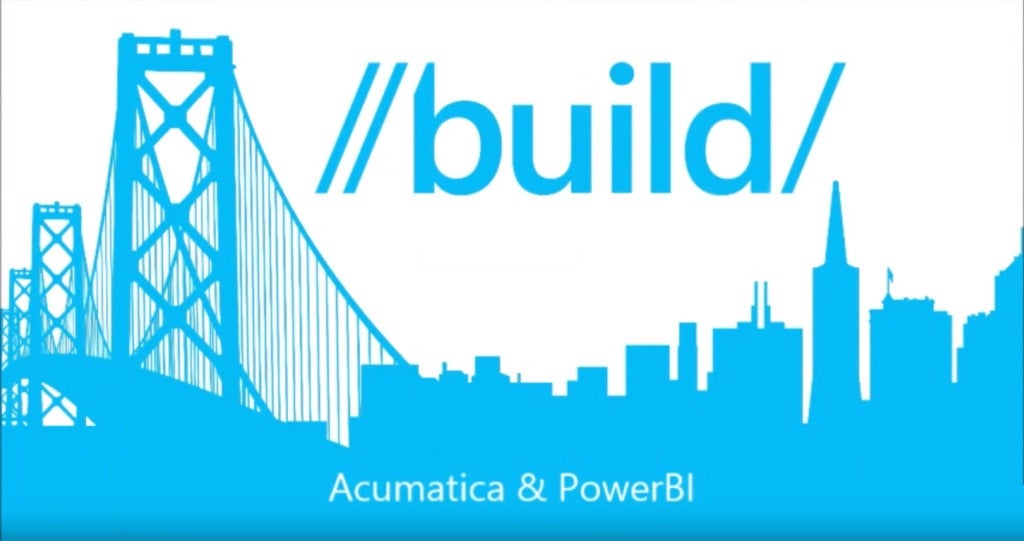 Cloud xRP Platform GM Ajoy Krishnamoorthy was there (check out his twitter feed for photos and his take on the sessions), but the rest of us gathered around screens at the office to watch a Microsoft Partner video featuring CEO Jon Roskill. After that (following QuestLove's demo of the Muzik Official's bluetooth drumkits, no less!) Microsoft's John Shewchuk and Steven Guggenheimer dedicated a good amount of time during their keynote to showing off Acumatica's new integration with Power BI and OData on a Surface Hub!
We'll share more details about this exciting news soon (and you can read the official press release here), but we wanted to share this video footage with you as soon as we had it available.
The Build Conference is still live today, and you can catch the rest of the live stream and find the full recorded sessions on Microsoft's Channel 9.