It's a universal struggle. How do you juggle job responsibilities while taking a much-needed vacation? There's never an easy answer but Acumatica's first ever road trip offers a possible solution: use our cloud ERP capabilities to integrate both requirements into a cohesive endeavor. Join one of our own as he embarks on his ERP cloud adventure.
As the Vice President of Partner Solutions for Acumatica, I've had the opportunity to develop strong relationships with the amazing customers and partners who make up our ecosystem. I think it's safe to say that the mutual success of our respective businesses rests upon the ability to rely on each other as we navigate this ERP journey together using the best, true cloud ERP platform on the market today. This is the reason I recognized a great opportunity that presented itself to me this summer: the #AcumaticaRoadtrip!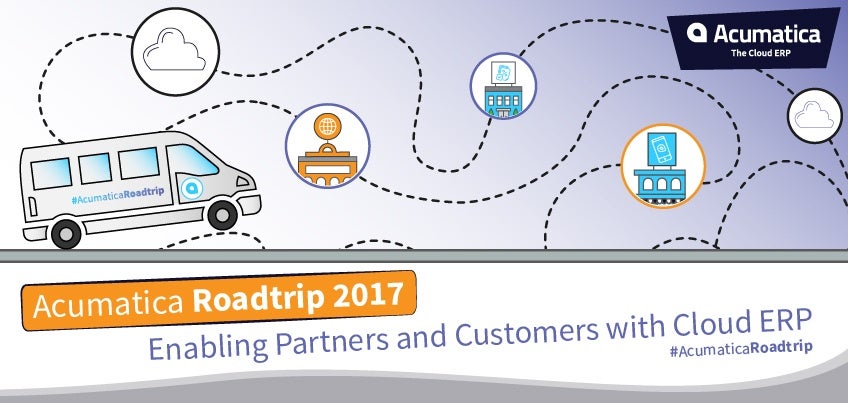 What is the #AcumaticaRoadtrip?
Let me explain first what it is and then backtrack a bit so that you can get the big picture of why I'm even doing this in the first place.
The road trip part is pretty much how it sounds; I – with my family – will be traveling from my home here in Washington state down to Texas and back again. It began as a way to visit my daughter who has an internship at a college in Texas. We wanted to somehow mesh this experience in my daughter's life with summer vacation but in a way that let me go too. Therefore, I (with my family's input) planned a route that would allow me to continue working by giving me the chance to meet up with a variety of Acumatica customers and partners along the way. Thus the #AcumaticaRoadtrip was born, mixing business with pleasure.
As my family and I started working on the details of this journey, we realized we needed comfortable transportation. Luckily, we already had a van converted to meet our needs.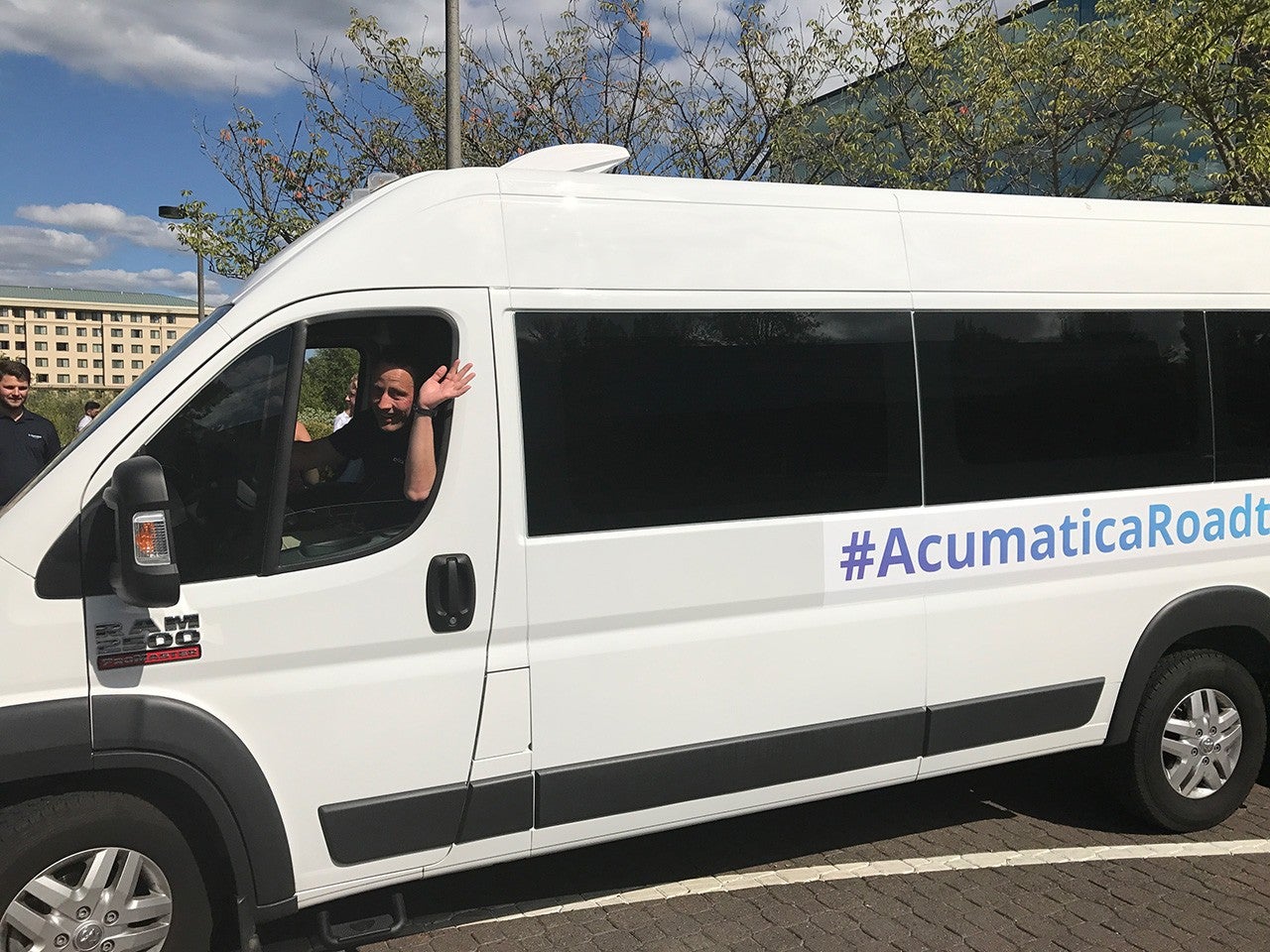 Our home-away-from-home this summer.
Suffice to say, we will have plenty of time in a cozy space to enjoy family togetherness.
And with Acumatica's advanced technology, I have the mobility and flexibility to keep in touch with work, continue making decisions, and stay on schedule while literally on the road. Implementing a modern cloud ERP system, such as Acumatica, enables our employees, customers, and partners to maximize the benefits it provides – like going on a road trip in the middle of summer!
Why am I doing this road trip?
This unique opportunity first started as a family vacation that melded with a chance to have face-to-face contact with customers and partners. Here's a quick look at my road trip map, with both legs of the trip highlighted.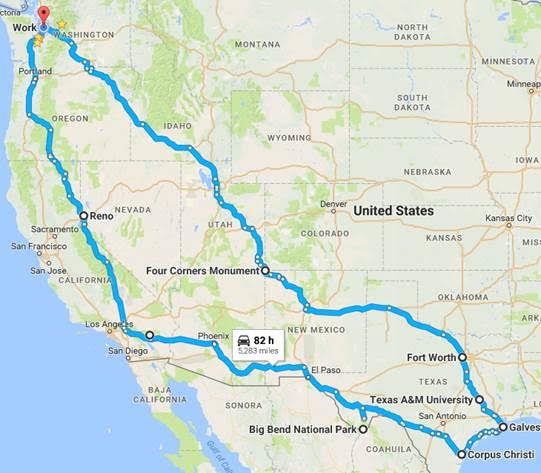 So many hours on the road… So much family bonding time!
I volunteered to this "mixed" vacation because it's an opportunity to showcase two of Acumatica's top priorities: letting our customers and partners know how much we value their loyalty, and using their feedback to continually improve our Acumatica Cloud ERP and xRP platform along with shaping our future product releases.
It will also provide a credible first-person experience about how ERP cloud technology truly helps businesses reach their full potential. Organizations that implement a cloud ERP system achieve success through the adaptability, flexibility, and especially mobility that it provides.
As an important side note, this is something we will address at our Acumatica 2017 R2 Launch Day Event happening in Cambridge, MA on September 13, 2017. If you want a chance to hear more, register now so that your business can increase productivity and accelerate growth with our new enhancements. I'll be back from my road trip by then and hope to see you there!
We (as in the team at Acumatica) hope this personal approach via the #AcumaticaRoadtrip – along with regular, direct access to our leadership team – sets us apart from our competitors and shows you how much we value making Acumatica the best cloud ERP available. I'm excited to learn more on my trip about the true needs of our cloud ERP system from the day-to-day interactions our partners and customers experience, and see how they are developing new applications using the Acumatica xRP Platform.
Follow me on my road trip
I'm ready to let the #AcumaticaRoadtrip begin and find out how our cloud ERP system perform in remote locations and what will you, our customer and partner community, have to share about your ERP cloud experience? If you want to track our progress, follow us on LinkedIn, Facebook, and Twitter, particularly with the #AcumaticaRoadtrip on Twitter. I will post updates along the way.
And, don't forget – Acumatica Summit 2018 is coming up fast even though it doesn't feel like it! Save the dates now so that you can have even more face-to-face time with me and our leadership team, as well as keynote sessions, breakouts, and networking, allowing you to take full advantage of the fastest-growing cloud ERP system available.
If you'd like to learn more about Acumatica cloud ERP, contact our team here.