Now that Acumatica 2019 R2 is generally available, Acumatica's CEO wants to share his thoughts on how this release reflects Acumatica's past, present, and future.
I've been the CEO of Acumatica for over five years now, and it never ceases to excite me to walk into a room full of customers, partners, developers, and industry analysts to talk about Acumatica's innovative cloud ERP solution. I recently had the pleasure of speaking at our Acumatica 2019 R2 Launch Day Event in Waltham, Massachusetts. The initial event, along with the subsequent roadshow series around the country, provided an in-depth look at the enhancements brought by our latest release.
I opened it up by looking at what drives our success at Acumatica, where that's taken us, where we'll go from here, and how Acumatica 2019 R2 fits into our product roadmap.
Acumatica cloud ERP: Yesterday and today
When I joined the Acumatica team we had about 250 customers. Our latest count puts us at 5,200. This gives you a sense of the amazing growth we've experienced, and we expect to see this number continue to rise as we focus on the business principles we established from the beginning: leading-edge technology, customer-friendly business practices, and best-in-class (and cost-effective) ERP functionality.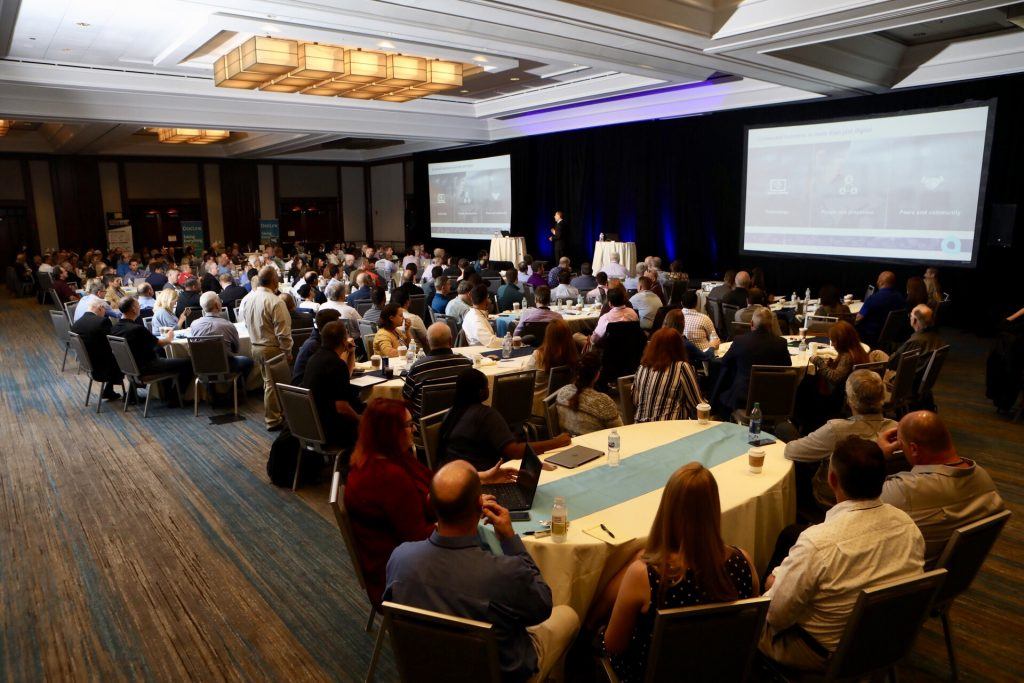 Pictured: The Acumatica 2019 R2 Launch Event in Boston
Let's start with technology.
I've said it before, and I'll say it again: We love technology. But we don't love technology for technology's sake. We love its ability to solve the real-world business problems our mid-market customers face every day. Over the years, you've witnessed Acumatica being the first ERP to introduce new and exciting integrations such as Amazon Alexa for Business. We've worked tirelessly to help SMBs become modern, connected businesses through digital transformation and open APIs, using our seamless cloud ERP integration capabilities to build the best solutions for each customer.
Our newest release, Acumatica 2019 R2, is an example of using technology to produce connected, successful businesses. It's all about practical innovation, making Acumatica even easier to use and customize while enhancing cross-module workflows to improve productivity. Enhancements touched almost every aspect of our cloud-based ERP, from the Acumatica Cloud xRP Platform to most of our applications (including Financial Management, Distribution, and more).
And everything we do is based on user feedback through the Acumatica Feedback Site and Focus Groups. This leads me to business principle number two: customer-friendly business practices.
I recently challenged other cloud ERP software vendors to improve their business practices, calling out a few of their worst offenses, including the bait and switch, implementation mayhem, and compliance bullying. I also pointed out how other vendors use indecipherable End User Licensing Agreements (EULAs) that change on a whim.
Our customers deserve better, so we've committed to providing a reasonable length EULA that is easy to understand with terms that don't change. This is one of the rights we established through Acumatica's Customer Bill of Rights, which states that our customers have the right to:
A readily comprehensible and unchanging SaaS end-user license agreement
A flexible, open platform for rapid integrations
Consumption-based licensing that does not inhibit business growth
Sustainable pricing with annual increases of no more than 3% when needed
ERP implementations without hidden fees
Deployment flexibility
Access to THEIR data, anytime
Consistent, 24/7 customer service
Local business expertise
Acumatica promises to deliver these rights through amazing software at great value, our third business principle. As Acumatica 2019 R2 brings forth exciting functionality improvements, customers know they won't be charged exorbitant fees to enjoy them. Our unique consumption-based pricing allows customers to grow their business easily, an idea that disrupted the industry.
Bottom line: Customer success is our success, and we accomplish this through our prioritizing of technology, customers, and value-filled functionality.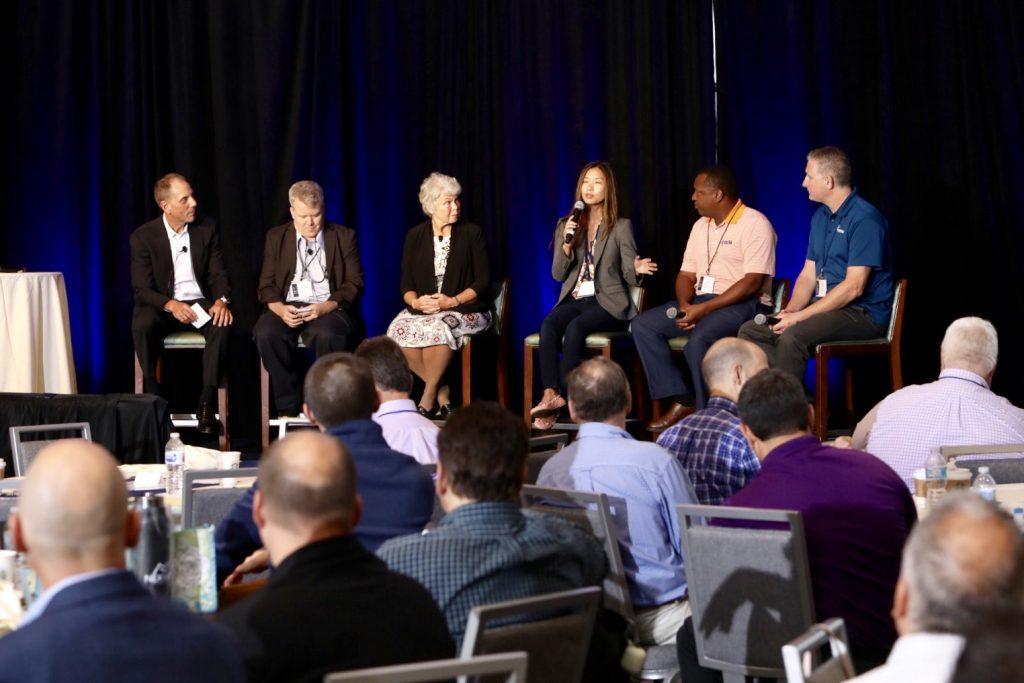 Pictured: Our industry analyst & customer panel at the Boston Acumatica 2019 R2 Launch Event.
Acumatica cloud ERP: Tomorrow
So, with all the incredible improvements brought by Acumatica 2019 R2 and our dedication to fair business principles, where's Acumatica headed?
We're planning to modernize, scale, and add even better usability to our adaptable platform. Acumatica's platform delivers "unlimited" business benefits, including easy integration with the cloud applications you need, unlimited users, mobility, clear information, multiple dashboards, interoperability, and seamless integration across every Acumatica module through our developer-friendly and open APIs.
We're planning to continue improving our modules. Each one has a substantial team of people working on it. This is important because they must all stand alone in a competitive marketplace. We understand that best-in-class business and industry functionality doesn't happen on its own, and we continue to work hard to attain it.
We're planning to get deeper into our industry editions. Manufacturing, Commerce, Distribution, Field Service, and Construction have all helped target customer requirements in their specific industries, taking them further than they ever thought possible. In fact, I've had many people come up to me and say, "Wow, we've done this, and we never thought we would be able to get there, thanks to Acumatica." Nothing warms the heart more than that.
And we're planning to gather the entire community together once again January 26-31, 2020 for Acumatica Summit 2020. It's similar to a reunion, connecting like-minded customers, partners, developers, and analysts in one place and at one time. We invite you to join us in Las Vegas, Nevada at The Cosmopolitan of Las Vegas for unbeatable cloud ERP training, networking, and fun.
I'm looking forward to chatting with you about how Acumatica's cloud ERP software can help your business become a connected one through digital transformation. Remember, digital transformation isn't a magic pill but a concerted effort to connect your records, data sources, and systems under one pane of glass forming a single source of truth.
The effort requires technology, people, and processes working together towards a common goal, and Acumatica can help. Contact our team today to get started.