In this episode, we have Sergey Nikomarov, a Senior Developer on our Platform Engineering team along with some of our Acumatica Developer MVPs talking about their favorite developer tools.  We also shared some tips around debugging and useful settings in Visual Studio were also covered.
Below the embedded video recording, you will find an comprehensive list of links to many of the tools that were discussed in the episode.
Enjoy and happy coding!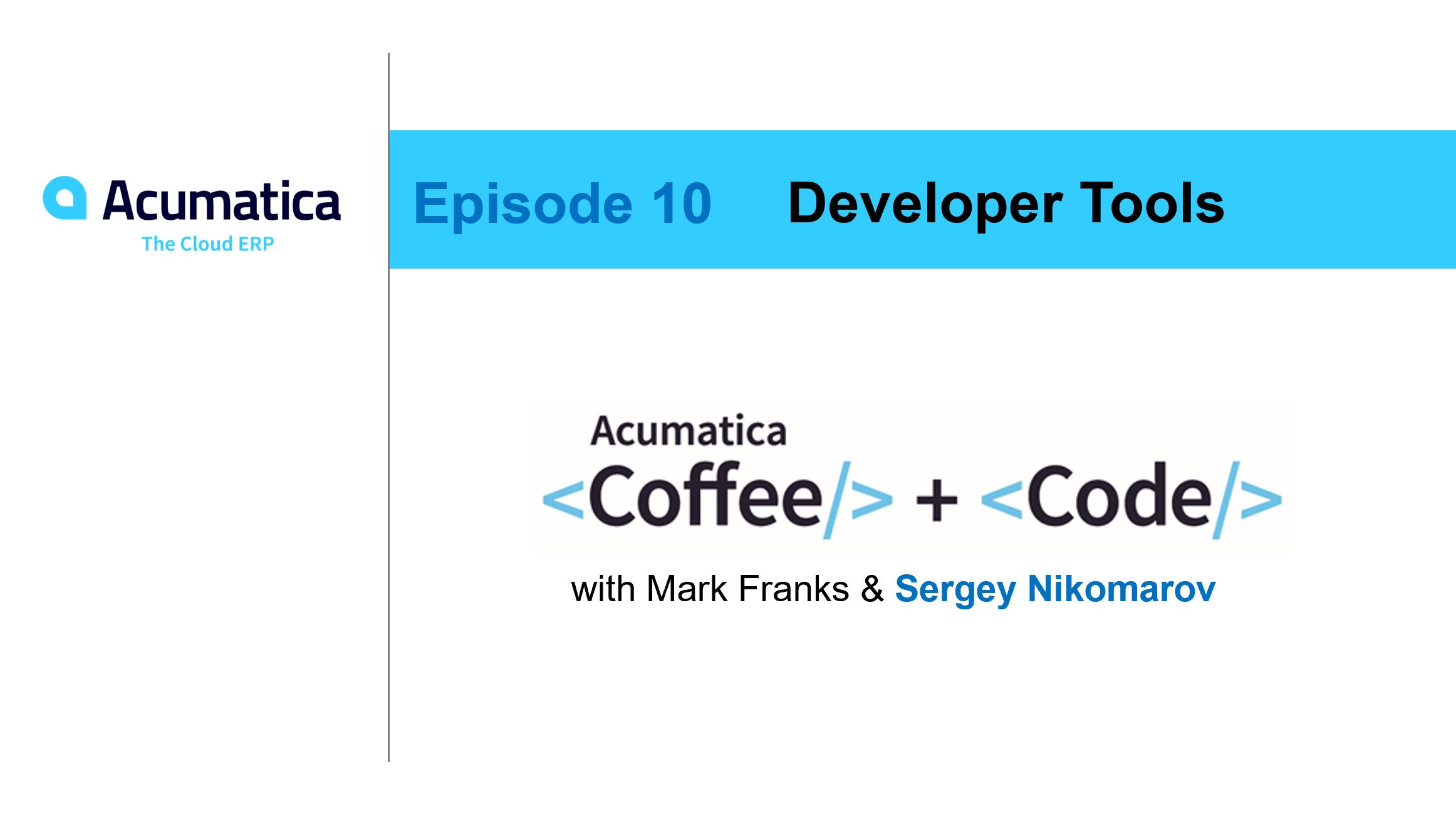 Developer Tools & Visual Studio Features discussed in the episode are enumerated below
IntelliCode – an ML based code completion and refactorings https://visualstudio.microsoft.com/services/intellicode/
Old but useful Code Snippets feature https://docs.microsoft.com/en-us/visualstudio/ide/code-snippets?view=vs-2022
Customizable coloring schema https://docs.microsoft.com/en-us/visualstudio/ide/how-to-change-fonts-and-colors-in-visual-studio?view=vs-2022
Customizable keyboard shortcuts. I'm going to describe few examples https://docs.microsoft.com/en-us/visualstudio/ide/default-keyboard-shortcuts-in-visual-studio?view=vs-2022
Code diagnostics and refactorings.
Multiple carets feature – allow to select occurrences of some text and edit them all at once, very useful for refactoring and edit of big chunks of API that follows a specific naming schema.
https://www.meziantou.net/visual-studio-tips-and-tricks-multi-line-and-multi-cursor-editing.htm
Visual Studio provides good debugging experience
Other VS Features
VS is a platform for customizations. There is also a convenient extensions gallery – VS marketplace. Naming a few more VS extensions here:
Other Developer Tools: