This is the 7th episode of Coffee & Code – a monthly video podcast for Acumatica developers by Acumatica Developers!
In this episode, we have the Acumatica Surveys Team with us discussing our open-source project. We also have Derrick Elledge, VP of Operations at Power Storage Solutions join us to provide us the customer perspective who reached out to us and started us on this journey. He was the original driving force whose need for a solution for surveying employees became critical when the Covid-19 Pandemic hit a year and a half ago.
This project is near and dear to my heart along with the people who contributed to the project. It is my hope that a large number of Acumatica Developers take the time to watch this edition of Coffee & Code.
Enjoy the episode and happy coding!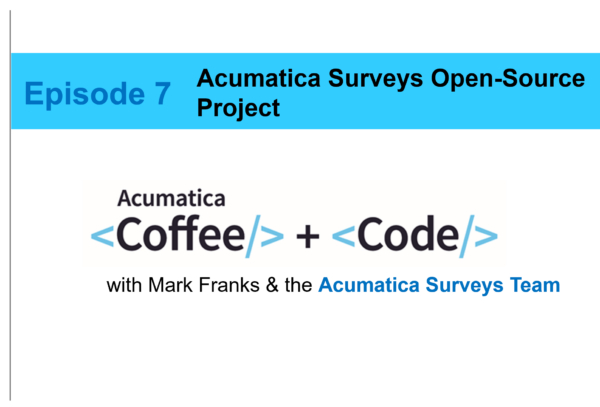 Below are a few links you should find useful: