I've been in the ERP space for quite some time now. With over 20 years under my belt and well over 100 implementations spread over several top tier product offerings, I knew Acumatica was a unique and special platform the moment I saw my first demo. After a bit of evaluation, I quickly made the decision that it was the right fit for most of our current clients.
After seeing the benefits for their businesses, our clients excitedly made the move to Acumatica, and have since been reaping the rewards of real-time ERP processing in the cloud. All of them have significantly increased their profits and cash flow, increased efficiency and are better equipped to provide outstanding customer service to their clients since moving to Acumatica.
In this post I'm going to showcase the advantages two of our clients realized by making Acumatica their product and platform of choice. One of them operates in the political advertisement business and one in hazardous materials clean-up.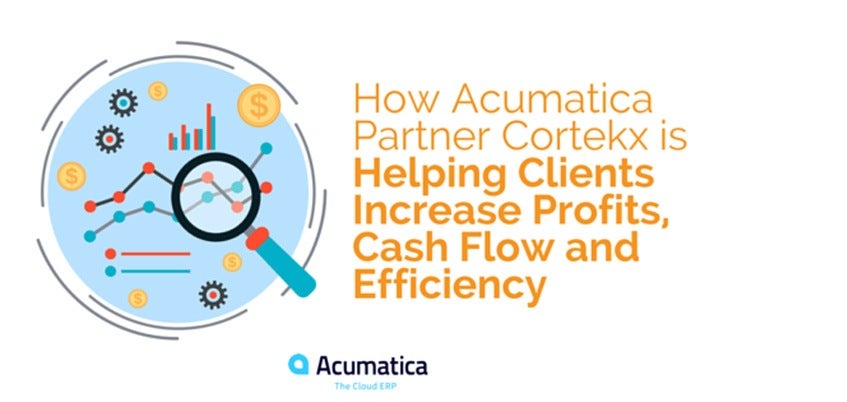 Advertising Company Quickly Becoming a Political Powerhouse
This client began with us over 20 years ago, back in 1994. When they came to us, they were doing all of their business processes either by hand or on spreadsheets. We first implemented a product called Solomon, now known as Dynamics SL. Then in 2012, we introduced them to Acumatica after realizing their current solution no longer allowed for the fast responses their growing company needed. Suffice to say they've been thrilled with the capabilities Acumatica offers.
For this client and their business, it's critical to spend every dollar for an advertising campaign, but never spend over what was paid. Campaign tracking has to be very precise. Before utilizing Acumatica, they didn't have a good way to track each campaign, causing a lot of issues for their internal processes and affecting their business. When we were helping them assess new ERP platforms, one that could help them solve for this need was at the top of their list. We provided them with Acumatica Financials and Project Accounting to accommodate this need. Now each campaign is accurately budgeted and tracked as a project, and allows them the precise accuracy they require.
Another issue for them was volume. In their industry, there are sometimes upwards of 15,000 purchases per month. Using Acumatica's built-in integration capabilities, we were able to import all 15,000 bills in just a few minutes spread over four weeks. Talk about a seamless transition! Today, this client can easily select batches of bills to process and run checks for each campaign or vendor quickly and efficiently, making sure that the payments are on time using Acumatica's AP module's ability.
The net result has been astounding. With the increase in capabilities and efficiency, they were able to take on a presidential candidate for the 2016 election and increase the number of propositions, house and senate candidates they service by at least 23.5%. They've also repurposed two accounting positions due to the ability to process higher volumes.
Cutting the Waste for the Hazardous Waste Clean-Up Company
This next client is in the hazardous materials clean up industry. They have nine locations all across Southern California, with over 500 projects per month servicing four types of business sectors. For instance, if there is an overturned tanker truck on a major freeway, they will likely be the ones called for the cleanup and disposal.
They first contacted us about Acumatica in 2014 with two major issues. First, they were having each project foreman fill out a daily worksheet by hand and submit it to the data entry personnel for input. This process was costing the company more than 400 hours per month in wasted time. Their second main problem was in the accounting department. It took the accounting staff a combined 100 hours or more per month to complete projects, close the month, and provide the necessary reporting.
Both of these issues, as well as others, caused many data entry errors and inaccuracies, and led to an inability to easily monitor and forecast cash flow. They were also in the process of acquiring two or more companies per year. All of this added up to a plethora of issues that directly targeted their bottom line, making them less profitable than they could be.
This client chose Acumatica over other competitors because of its flexibility and ease of use. My team was able to show them how they could cut their 500 wasted hours per month to down below 100, which provided them with a healthy return on investment.
After selecting Acumatica, we immediately implemented the Financials and Project Accounting Series. They also added another key capability, which is the ability to use the system in the field anywhere, anytime, and on any device with as many users as they needed. The Mobility of the Acumatica platform was a huge asset to them.
For the first phase of implementation, we designed an entry screen for them that works exactly like the form their foremen use in the field. Acumatica's technical team developed and tested this new screen for the client. Today, employee labor, materials, equipment, and vendor outsource expenses can be entered on one screen and with a few taps of the finger. This information is then used by the data entry staff and has cut down their workload greatly.
In order to meet field demands, the company has had to invest in both tablets and training for the foremen. They chose to do this in two phases. When they move to this next phase, this screen will replace the current form in the field and be entered remotely on a tablet for immediate results.
During this transition, we've created the platform for them to be able to use that data immediately and combine it with Microsoft's PowerBI. This means they get business intelligence based on real time data at any time. If one of their Executives needs to make a decision at 3am while in a different part of the world, they would be just moments away, from the information to make a quick decision.
The Resulting Business Growth and Profitability
Both of these companies have grown since the start of our business relationship and have realized an impressive ROI in less than a year. They were able to vastly improve efficiency for their teams, cut out unnecessary costs and waste, and impact their profits in a positive and healthy way.
The advertising company has been able to take on more clients for campaigns, and the clean-up company has acquired three more companies, due in part to Acumatica's inherent efficiencies, return on investment, and lower TCO, or total cost of ownership. Because Acumatica Cloud ERP provides unlimited users, our clients can add new users as needed, making it easy for these two growing companies to expand without paying more.
Considering implementing Acumatica for your business? We'd love to talk with you!