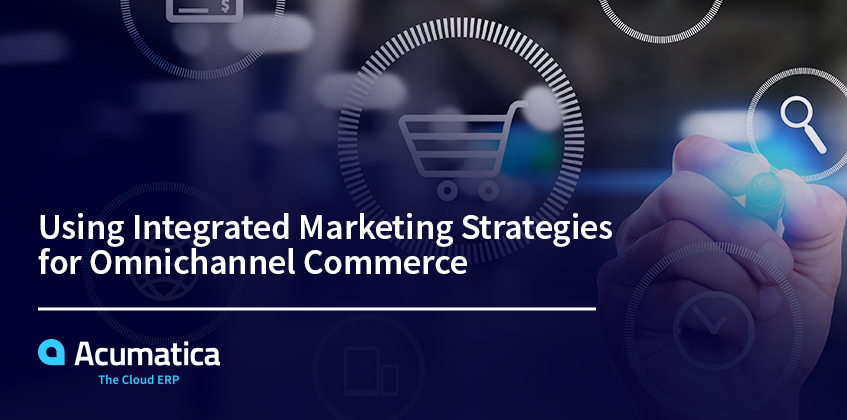 What Are Integrated Marketing Strategies?
Integrated marketing strategies support a cohesive branding or marketing vision across different channels and marketing platforms. Customers interacting with your business via digital channels (e.g., text, video, or social media) and/or traditional media channels (e.g., TV ads, radio, or print) see the same branding, colors, messaging, and imagery. They ensure that your customer experience remains consistent across multiple platforms and touchpoints.
McDonald's, which operated and franchised 40,031 restaurants in 2021, is a perfect example. From the Golden Arches, Ronald McDonald, and Happy Meals to marketing campaigns across multiple channels, core product offerings, and consistent franchise design, the fast-food powerhouse is easily recognizable, and it provides the same experience in Tennessee as it does in Germany.
Why Do I Need An Integrated Strategy?
Using integrated marketing strategies brings efficiencies and benefits to your different marketing channels and campaigns. Instead of retooling or re-establishing certain practices with each new campaign, an integrated approach streamlines the process and unifies your systems.
For example, integrating your marketing efforts lets you:
Raise brand awareness amongst a wider audience.
Build trust (and a relationship) with potential and current customers.
Save money by sharing or repurposing assets.
Reduce time spent on creating individual campaigns for each marketing channel.
A HubSpot post—comparing integrated marketing campaigns to coaching a sports team—notes, "If your marketing channels are players, consider your integrated marketing campaign the coach in charge of running plays and helping your channels work as a unified system — not disparate ones."
How Do Integrated Marketing Strategies Relate to Omnichannel Commerce?
By bridging the gap between different marketing campaigns, integrated marketing strategies are perfect for the demands and requirements of omnichannel commerce. Omnichannel commerce provides customers with an equivalent shopping experience when they're shopping online, over the phone, or in a physical store, thus building brand loyalty and encouraging customer promotion.
Consistent messaging produces similar results. Customers made aware of your brand through your integrated marketing strategies have a clear—and positive—impression of who you are and what service and/or product you're offering.
Combine this with your omnichannel commerce practices, and you establish yourself as a trustworthy, reliable business.
Are Integrated Marketing Strategies Difficult to Implement?
Developing an integrated marketing strategy doesn't have to be difficult, but it will require planning and organization.
You'll need to first determine your overarching marketing goal by asking yourself a few key questions:
Are you just launching your business or rebranding an established one?
Are you introducing a new product or service?
Are you wanting to reach a more national or global audience?
Once you determine your primary objective, you'll then select individual goals for each marketing channel, from content and email marketing to social media and face-to-face marketing. This requires knowing who your target audience is, why they need your product or service, and how they research their options.
The next step is creating your marketing assets and messaging. Again, you must understand who you're selling to and identify their pain points. From there, clearly explain the features and benefits of your product or solution, provide proof, and offer superlative sales support before, during, and after the sale. As noted, the messaging must be consistent and integrated across every marketing channel to build interest and trust.
Finally, it's essential that you measure the success of each campaign, using that data to define future marketing efforts.
Building an Ideal Customer Experience
According to HubSpot, an "ideal customer service experience is one in which the customer reaches their ideal outcome with as little friction as possible." This frictionless experience coincides with the omnichannel commerce and integrated marketing strategies' principle that your customer's experience should be as personalized and dynamic as their individual needs and choices.
Building an ideal customer experience involves seeing each customer as an individual. Their needs and wants may differ from the next, and your job is to personalize the journey, eliminate any real or imagined roadblocks, and exceed their expectations.
How ERP Can Help
As your integrated marketing strategy grows, your brand will continue creeping into new communication channels, marketplaces, social platforms and eCommerce sites. The goal is for your team to reach as wide of an audience as possible. However, the challenge you may find is managing the varying orders coming from all these channels. When merchants are selling their products on a wide variety of web-based sales channels, they'll find that the customer orders and shipping information will be as varied as the platforms themselves.
Your goal is to avoid a negative impact on your fulfillment team, who is required to ship all orders in a punctual manner. They need a streamlined, universal methodology for shipping and your integrated marketing strategy is going to create chaos for them if they have to manage all these new orders.
So, how do you handle this challenge?
A robust ERP solution is a critical aspect of omnichannel selling and integrated marketing strategies. Each new web platform is capable of transmitting order data from their platform into a modern ERP through technology called an API. As soon as a customer places an order, that information can be imported into the ERP as a Sales Order. Because the ERP's sales orders are universal, and the fulfillment team is accustomed to order management within the system, they won't see these new orders as a burden. Rather, these new orders will smoothly integrate with the original orders but at a higher quantity.
Additionally, keep in mind that many web platforms today are very strict about protecting customer data. For instance, when merchants sell to customers via Amazon FBA, those sellers never collect information about their buyers. Many platforms maintain "Personal Identifiable Information" (PII) protection requirements to sell on their platform. As consumers become more conscious of their data's exposure on the web, this requirement will become even more serious. Be prepared for these requirements by utilizing an ERP which includes PII Protection tools as well as automated customer data pseudonymization and archival features.
Ultimately, your team's integrated marketing strategies and omnichannel commerce approach combined with a comprehensive cloud-based ERP solution, like Acumatica, guarantees a smooth, effortless experience and satisfied customers.
To learn more, contact our experts today.