Are you an owner or partner in a company that carries inventory and you need a better way to manage so you can reduce ordering and carrying costs? Then you'll want to download our new whitepaper, Four Strategies for Smarter Inventory Control.
The Cost Savings of Smarter Inventory Control
Companies in manufacturing, distribution, retail and services industries that carry inventory know it's a key factor in operating strategy and represents a significant investment. Keeping product on hand and ready to meet demand can be costly. Storage fees, inventory management software, regular inventory checks, and the cost of personnel and storage space to handle large inventory adds up.
Management will often set the goal of reducing inventory to save money, but simply lowering inventory without a plan can be just as costly. Increases in the incidences of shortages, expediting, disappointed customers and lost business arise when inventory is lowered without a proper plan in place.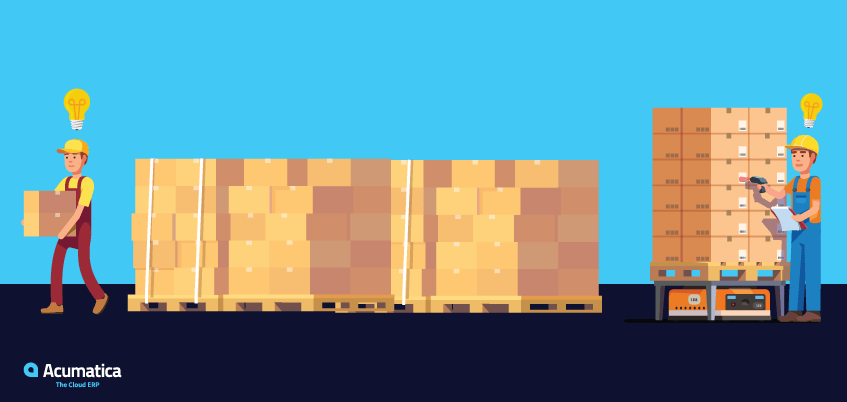 There are smart ways to reduce inventory without raising the risk of shortages — and they are easier to implement than you might think.
Learn the four strategies to improve inventory control by downloading the whitepaper now.
How Inventory Control Benefits You
It's important to manage such a critical resource to make the most of your company's investment and to assure that the inventory you need is available when you need it. There are two basic parts of inventory management: knowing what you have, and managing acquisition (replenishment).
When those two basic parts are combined with the four strategies laid out in our new whitepaper, you will be able to effectively lower inventory while maintaining your ability to meet customer demand on time — and not have to worry about shortage.
Inventory can be considered a "necessary evil," but you don't have to simply accept the level of inventory you have. By understanding the reasons why you have inventory and addressing the underlying causes, you can reduce it without raising the risk of shortages—a true win-win for operations managers, the company, and your customers.
To learn more about how inventory control can improve your business, download this free whitepaper.