Flexible Production Methods
Flexible Production Methods
Acumatica's adaptable Production Management system supports make-to-stock, make-to-order, engineer-to-order, configure-to-order, repetitive, batch process, and project-driven manufacturing environments.
Engineering and Design
Engineering and Design
Streamline product design with native Engineering Change Control and tailored approval workflows. Harmonize engineering bills of material from CAD or PLM applications with production bills of material.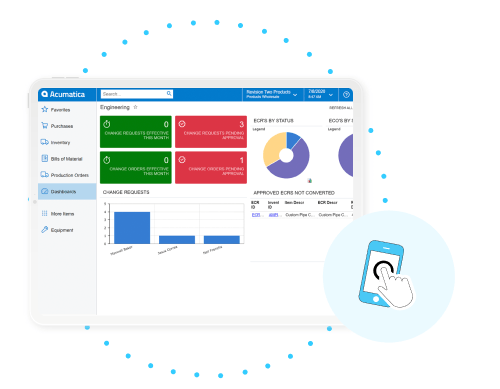 Planning and Scheduling
Planning and Scheduling
Access role-based dashboards to monitor every corner of your manufacturing operations. Increase throughput and reduce downtime with native applications for material planning and production scheduling.