Happy Anniversary to Acumatica Construction Edition! It's come a long way in one year, and we're seeing more and more construction companies eliminate their manual processes and legacy systems and implementing modern construction accounting software.
It's hard to believe it's been a year since we launched Acumatica Construction Edition. The construction industry got its first look at our modern business solution during the NAHB International Builders' Show in January 2018, and we officially launched it in March 2018.
Staying true to Acumatica's belief in being a leader in innovation, we have had a new release every 6 weeks since our initial launch with over 100 new features and many updates. We kept improving (and will keep improving) Acumatica Construction Edition, keeping our users' needs at the forefront through customer and partner feedback. Many ISV partners also joined our ecosystem in that period offering an integrated solution that benefits our customers.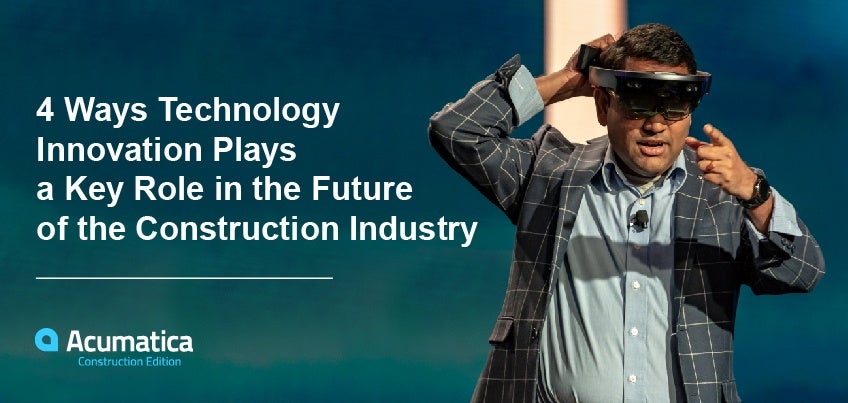 The construction industry is seeing unprecedented growth and with growth comes several opportunities and challenges. Can technology and product innovation play a role in aiding construction companies to success? We believe so and here's why:
The construction industry is viewed as a technology laggard only ahead of the agricultural industry with only 1% of revenue invested in technology innovation and improvements. The industry as a whole is beginning to wake up to the fact that integrated, automated, and innovative software is needed if they want next level success.
The decision-making pendulum is swinging from those in the back office to those in the field. And this is good, but is this really solving the problem of keeping field and office connected?
The construction industry already understands the need for specialized trade and letting the experts in each area do their thing. The same mindset is needed when choosing cloud construction software, where seamless integrations with expert third-party applications is essential.
A generational shift is happening in the industry and bringing generational technology with it.
Let's dive into these changes shaking up the construction industry.
1. From tech as a necessary evil to tech as competitive advantage
In the press release introducing the Procore integration with Acumatica Construction Edition, Acumatica's 400% growth in customer adoption of our cloud construction software was highlighted. An exciting milestone that seems to belie the construction technological funk that's occurring, and we've wondered if Acumatica's phenomenal growth rate represents what's happening industry-wide.
JBKnowledge, a company providing AEC companies with technology solutions, surveyed construction professionals about construction technology adoption, IT staffing, and budgeting. In its 7th Annual Construction Technology Report, CEO James M. Benham (and team) comprehensively covered what construction technology trends looked like in 2018 and noted that for the AEC industry, it was a "building year," and that nearly everyone was working on an IT strategy for 2019.
These strategies should include the benefits of a modern, cloud-based solution, which are abundantly clear, such as staying ahead of the competition and being able to transform their business (many industries are recognizing these benefits and cloud software is becoming mainstream). In a recent post, Acumatica Product Marketing Manager Susan Little laid out three more key benefits, including access to business-critical applications at any time, from anywhere; mobility through a construction-specific app; and reduced costs by accessing the software over the internet.
Practical benefits construction companies can dig their teeth into, and construction companies are starting to embrace modern technology for these benefits.
We are also seeing exciting hardware investments and advancements. For example, in the use of drones. The JBKnowledge report says that 37% of construction companies are using drones for construction projects and expects to see that percent go up in years to come. And with such hardware advances come software-side advancements, as seen with Acumatica Construction Edition.
In a recent conversation, a Controller of a large General contractor from the mid-west shared how hard it is to get insights, reports, and data out of the legacy construction accounting software his company has been using for over a decade. Their field organization has chosen a cloud-based project management software. These two systems do not talk to each other as the legacy accounting software is a closed system making it hard to integrate with other applications. They have resorted to manual, paper-based processes to offset the shortcomings of the software. Not something that is giving them a competitive advantage, and they are now considering Acumatica Construction Edition.
As a true construction ERP, it takes away the worry over infrastructure while seamlessly integrating front and back-office needs. Data and application silos are eliminated, and the entire operation is brought together with a "single source of truth." And Acumatica Construction Edition is on a rapid release cycle, plus twice-yearly major releases, which means it will keep improving year-after-year. Case in point, Acumatica's latest release—Acumatica 2019 R1—rolls out these construction feature enhancements:
Project Budget Forecast
Project Budget Control Warnings
Pay When Paid
Drawing Logs
Outlook Add-in for RFIs and PIs
And more
Acumatica 2019 R1 also provides construction accounting software feature enhancements to Project Management Preferences, Project Management Classes, Project Issue, RFI, Commitment Inquiry, and the Procore Integration. Full details are available in Acumatica 2019 R1: New & Enhanced Construction Edition + Other Features You'll Love.
With the availability of cloud construction software like Acumatica Construction Edition, construction companies worldwide could revolutionize how they do business—and reap the profits.
2. Stop the decision-making pendulum swing!
So, while the construction industry still grapples with the decision to adopt modern technology, it is happening. The question is, who's making the decision?
Construction industry has gone through a shift. Traditionally, it had been the back-office team making the final call, but we're seeing the decision-making pendulum swing to those working in the field.
With many current systems, their legacy platform makes it hard for applications required by office and field teams to communicate with each other. Team members must revert to manual duplicate data entry or use outdated file-based transfer. This technology limitation was a primary driver in this decision-making swing.
Modern applications support open API standards, enabling applications to interact and exchange data in a seamless manner and in real time, eliminating redundancy. With the new systems and the capabilities it offers, we expect this swing to settle with both office and field working together to choose applications that will enable seamless communication and help them use the best system that meets their respective business needs.
It's to everyone's benefit if both parties weigh in equally. Equal buy-in requires choosing innovative software (e.g. open platform and APIs that allow for easy communication between systems and data sharing) that optimizes the collective success. It is the formula for future-proofing the organization.
From budgets, tracking project progress, document control, and project management to productivity, employee utilization, daily site operations (and beyond), construction businesses need modern construction accounting software that covers every team members' needs. This collaborative and holistic approach allows every team member to understand their role within the organization and allows them to deliver successful projects. Essentially, construction companies can bring their teams together through technology.
Acumatica customer Curran Young Construction can attest to this fact. The construction company was looking for a company-wide cloud-based business management solution that could help them scale without having to invest heavily in technology infrastructure and one that could help them modernize their back-office systems. They found Acumatica Construction Edition.
"Once we made a decision to go cloud, other software couldn't compare to Acumatica's Construction Edition. Being cloud-based takes away the necessity of having servers and infrastructure and their associated operating costs. It was a logical choice," says Co-founder Bruce Young. "With Acumatica, we can communicate and integrate with other tools easily, which is a big plus as we use tools like Procore, Excel, ProEst, and Building Connected."
You can read more in their customer success story.
3. No such thing as end-to-end construction software
In the construction industry, it's not possible to provide one solution for every client and every user, which is why we see specialized contractors working on specific areas of projects. And there's not one cloud construction software solution that—on its own—can meet the needs of every client and every user. To address this, we've built a modern solution that provides a specific set of capabilities but allows best-of-breed third-party applications (e.g. Procore and ProEst) to easily connect and interact, thus creating an end-to-end solution.
We see our legacy competitors relying on file-based transfers, using file transfer services, and waiting for batch processes to run before they can have access to data. This is unnecessary with today's technology.
Case in point, Acumatica Construction Edition runs on a modern platform with a set of open APIs. ISVs (especially those who have had solutions in the marketplace for a long time) enter the Acumatica cloud ERP ecosystem and are impressed with our APIs. They can provide an integration that completely fits together in a matter of weeks. ISVs also find they can easily provide seamless, real-time access to data while eliminating duplicate data entry, eliminating delays in processing (for example AP payments), and so much more.
Support for Open API standards (Acumatica is a member of Linux Foundation Open API initiative with other organizations including Microsoft, SAP, and Salesforce) not only enable easy integrations between true cloud applications today but also ensures any new applications you organization chooses to use (be it project management, estimating, buyouts etc.) can be integrated seamlessly.
It's in a construction company's best interest to not constrain either its back-office capabilities or its field capabilities by choosing a product that pretends it can do everything.
4. Generational technology: it's a thing (and why it matters)
Slowly but surely, we're seeing a generational shift in the construction industry with the addition of those who fall within the Gen X, Millennial, and Gen Z categories. Younger members of the family are taking over the company and a younger workforce is joining the industry. These generations live their lives using modern technology.
They use social media. They take pictures of a check and deposit it directly to their bank account. They see new technologies emerging every day. It's a shock when they enter the construction industry and find accounting and project management systems with paper trails, duplicate data entry, and clumsy-looking (not browser or mobile ready) applications.
This generational shift requires innovative, generational technology that will allow them to access their data through mobile applications, to drag-and-drop attachments, etc. Through rapid innovation and the use of emerging technologies, Acumatica Construction Edition meets the needs generated by this shift.
We've worked with ISVs (take a look at our extensive Solution Catalog) to apply modern technology—technology that is becoming mainstream—in solving real business problems. In fact, we highlighted Acumatica's pragmatic use of emerging technologies during Acumatica Summit 2019 in the Day Two Keynote.
With our Microsoft Office 365 partnership, we offer an Outlook Add-in that allows construction companies to create RFIs and Project Issues from within Microsoft Outlook with just a couple of clicks. This saves ton of time while eliminating copy and paste errors.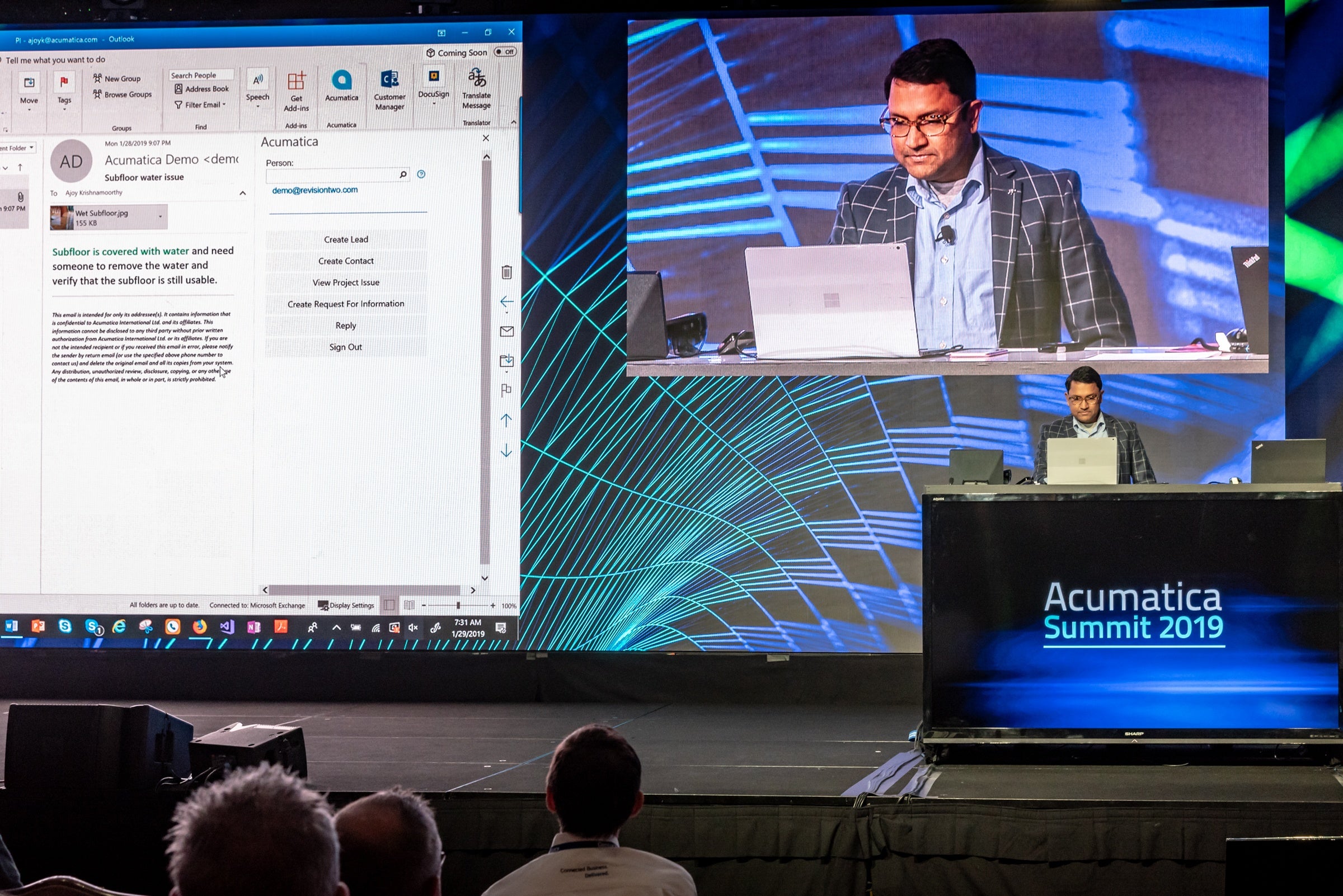 Pictured: Demoing enhancements to Construction Edition at Acumatica Summit 2019.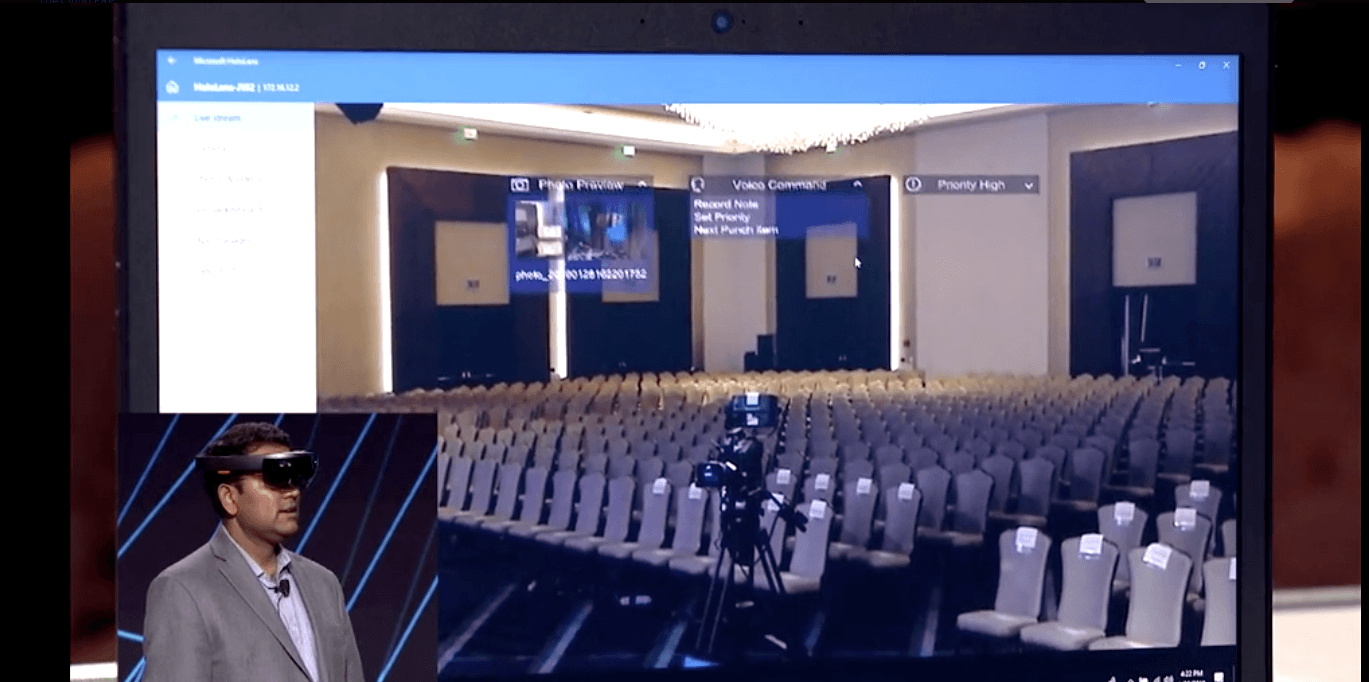 Pictured: Demoing HoloLens technology at Acumatica Summit 2019.
On Day Two of Acumatica Summit 2019 I, along with Jessica Gadbois, demonstrated the use of Machine Learning through a Google Cloud Vision Product Search and a camera drone equipped for scanning inventory. I also introduced the Microsoft HoloLens, showcasing its hands-free, voice-activated capability for the construction industry through a punch-list demonstration. Download the Keynote here, and tune in at the 1:00 mark on Day Two for my demonstration on emerging technologies.
Time to be set free
It's time to embrace cloud construction software. Benham says in his report, "Create a culture of innovation. Become a mad scientist—tinker with new tech, show others what you learned, inspire them to do the same."
That's what we're doing. With our first year successfully behind us, we're excited to continue improving our modern construction accounting software—software that can inspire the construction industry to escape its technological funk and start a technology revolution.
Are you ready to be set free? If so, the Acumatica team and our partners are ready to help you move forward with Acumatica Construction Edition. Contact us, and we'll start today.