Editor's note:  In case you missed this summer & fall's releases of Acuminator, we're providing a short abstract of what you may have missed in this post.  Next week you can expect an in-depth article from Sergey Nikomarov who is responsible for much of the code behind our very popular Visual Studio Extension.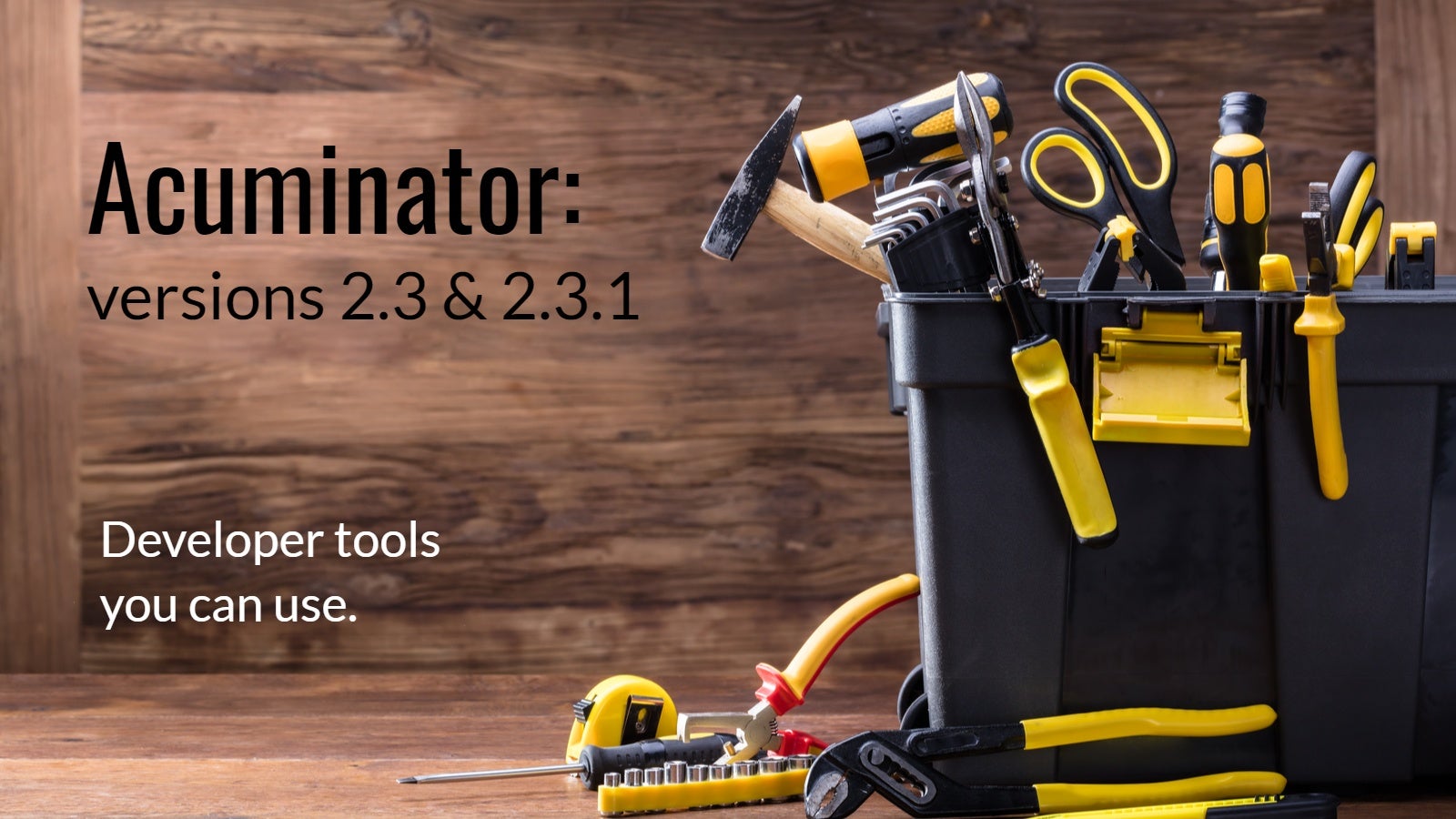 There have been significant enhancement to Acuminator over the past few months that are worth sharing with our developer audience in terms of improvements in code diagnostic & Code Map capabilities.
Acuminator 2.3
Diagnostic enhancements:
Code Map enhancements:
The Code Map now indicates whether each graph is for mass processing operations and whether each graph node corresponds to a graph or a graph extension.
The Code Map now indicates whether each DAC field is auto-incremented (has the AutoNumberAttribute attribute).
The Code Map performance was greatly optimized. The time for the construction of the Code Map decreased from 3-5 minutes to 1-2 seconds on code files with ~12 000 lines of code
The Code Map now displays complementary information about graph views. A developer can see indicators for the following:

Views for mass processing operations
Setup views
Filter views
Custom views derived from the base PXSelect types
Views derived from PXSelectReadOnly types
Acuminator 2.3.1
Diagnostic enhancements:
The PX1037 diagnostic has been added to verify that a primary, unique, or foreign key declaration does not include an unbound DAC field.
The PX1036 diagnostic has been updated to check the correct naming of foreign key declarations.
The PX1035 diagnostic has been updated to support unique keys and check foreign key declarations.
For more detail on these to releases and to see a list of respective bug fixes, see the release notes.