Our Acumatica engineers are continuing to deliver great functionality with another new version of the popular Visual Studio Extension for developers building solutions on the Acumatica Platform.
Acuminator is a static code analysis and colorizer add-in tool for Visual Studio that simplifies development with the Acumatica Framework. Acuminator provides diagnostics and code fixes for common developer challenges related to Acumatica Framework. Also, Acuminator can colorize and format BQL statements, and can collapse attributes and parts of BQL queries.
In this version, you can view the structure of a graph and navigate between the graph members by using the code map. The code map, which is shown in the following screenshot, displays the tree of data views and their delegates, actions and action handlers, and row and field events. Row events are grouped by the DACs to which they are related, and field events are grouped by the DACs and DAC fields.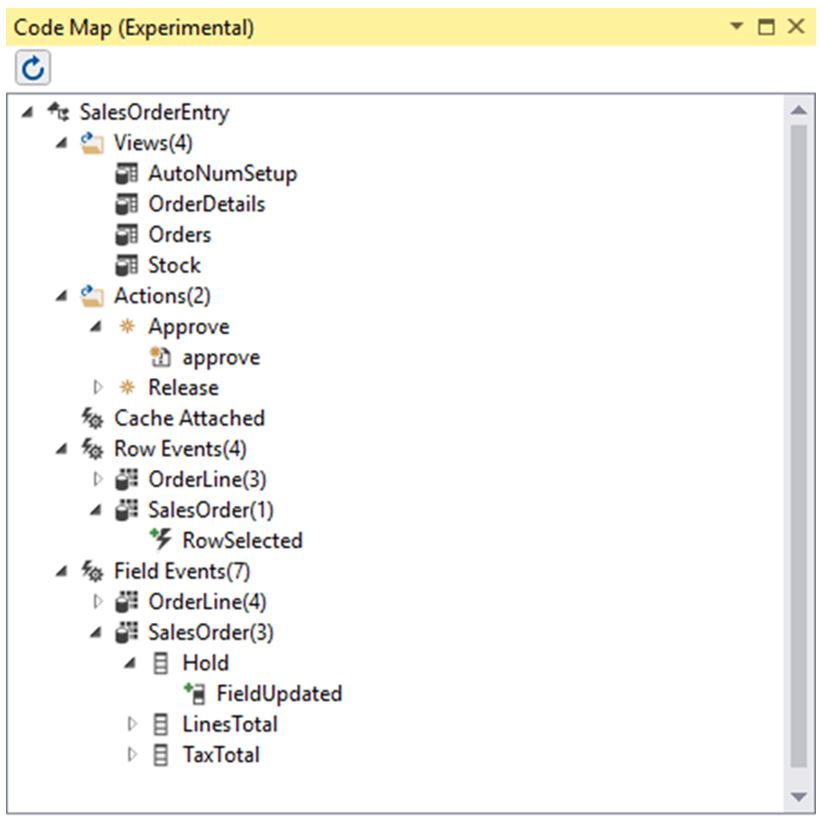 Additionally, the team has provided developers the following:
8 new static code analyzers
5 new code fixes
A number of fixes for bugs and false-positive diagnostics
Built-in support for diagnostic suppression without making any changes in the source code
The full Release Notes can be found here.
If you have installed previous releases, the new version has likely has been updated automatically.  If not, you can easily install Acuminator 1.6 by opening Visual Studio and going to Tools\Extensions and Updates to install it from the Marketplace…  Search for "Acuminator" to install.
Happy coding!