Announcing certification for Acumatica 2020R1 update. In this post, I will summarize information on the certification process, goals, guidelines, and what's changed & been updated for Acumatica 2020R1.*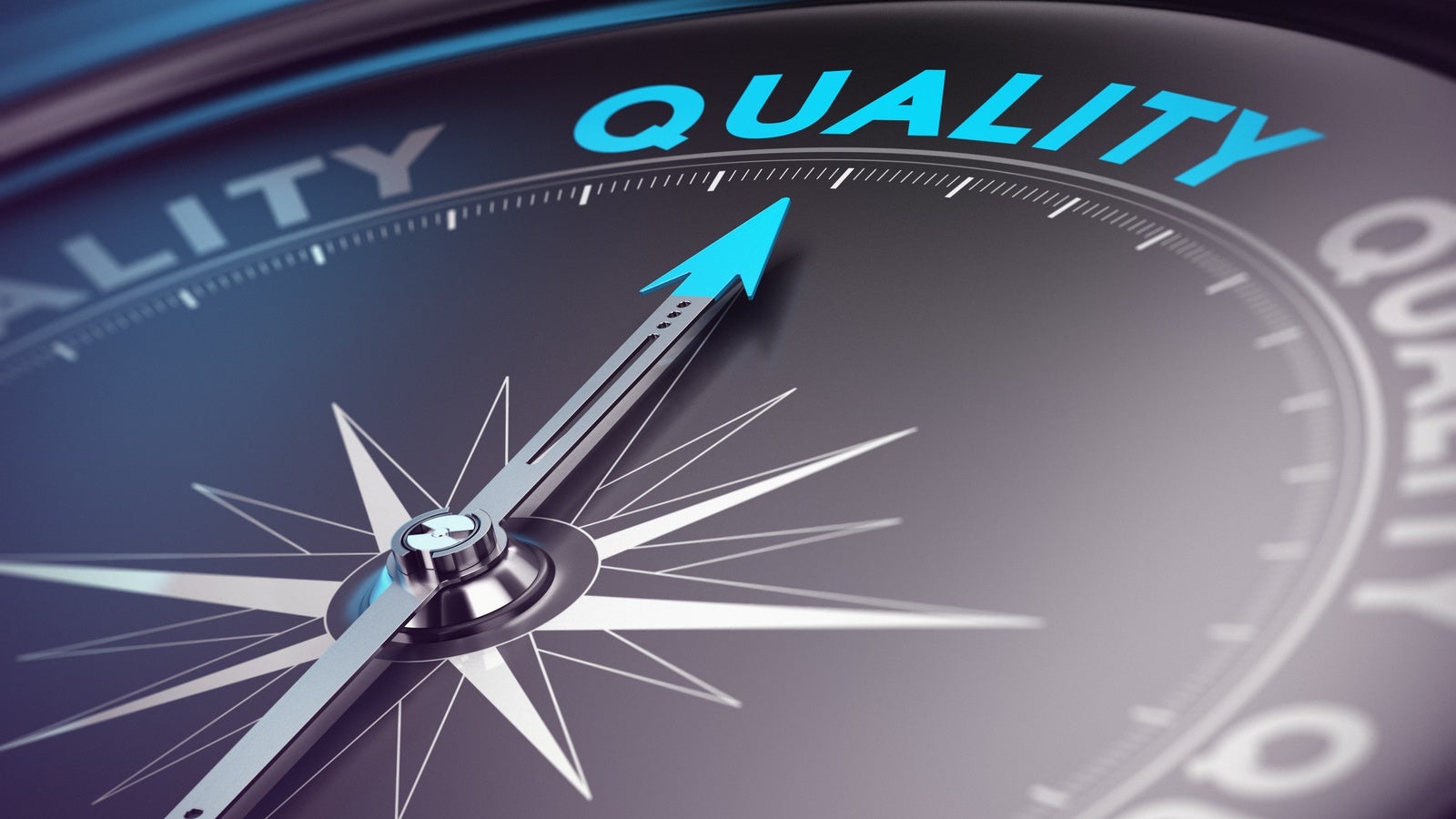 Acumatica certifies ISV Software solutions to assure customers that they integrate with and operate within the Acumatica ERP application environment – and meet a set of technical requirements that adhere to a high standard.
The test guidelines are designed to increase the quality of solutions that run within the Acumatica ERP environment and address the following goals:
Assure that the ISV solution meets basic security standards and is secure to use within the Acumatica ERP application
Verify that the ISV solution does not affect the overall performance of Acumatica ERP
Provide data consistency within the Acumatica ERP environment
Guarantee the compatibility of the ISV solution with Acumatica ERP
Verify that the ISV solution has been developed by certified Acumatica developers and contains all necessary product documentation
ISV solutions submitted for testing must run on Acumatica ERP 2020 R1.
It is important to note that applications for ISV solution certification on Acumatica ERP 2020 R1 must be submitted no later than March 1, 2021.
Our primary focus for the 2020 R1 Certification Guidelines is to simplify the process by separate documentation requirements for connected and Embedded solutions as well as clarifying the installation requirements.
Changes for Acumatica 2020R1 Certification
Documentation requirements split into two sections Connected & Embedded
Requirement 0.1 split into 2 separate requirements (0.1 and 0.2)
Requirement 1.1 .Net Framework requirements changed from 4.8. to 4.7.1 or higher
Requirement 1.1 added section about Acumatica coding Guidelines
Requirement 1.2 added "Solution-specific control IDs", "GI titles and their Screen IDs"
Requirement 1.4 added MySQL requirement
Requirement 2.3 removed
Requirement 4.7 clarified
Summary of Development Requirements
ISV solutions must meet the following development requirements:
1.1 The solution-specific managed code must be written in C# and compiled on .NET Framework 4.7.1 or higher, and must follow Acumatica Framework guidelines.
1.2 New application objects must use their assigned initials.
1.3 The ISV solution must follow standard Acumatica version conventions and make its version information available.
1.4 The solution-specific database schema changes must follow Acumatica design guidelines and be packaged into the customization project.
1.5 The solution-specific database tables and columns must be mapped to data access classes (DACs).
1.6 The ISV solution must follow localization best practices.
1.7 The ISV solution must perform all data access through Acumatica business logic.
1.8 The ISV solution must include WSDL schemas of all the Acumatica ERP screens it utilizes through the screen-based web services API.
1.9 The ISV solution must follow integration guidelines for the contract-based web services API.
1.10 The ISV solution must comply with core Acumatica ERP integration guidelines.
1.11 The ISV solution must not store files on the server file system.
1.12 The ISV solution must not depend on data that is not controlled by the ISV solution or by the user.
Certification Process
The certification process itself is rather straightforward as illustrated in the following flow diagram: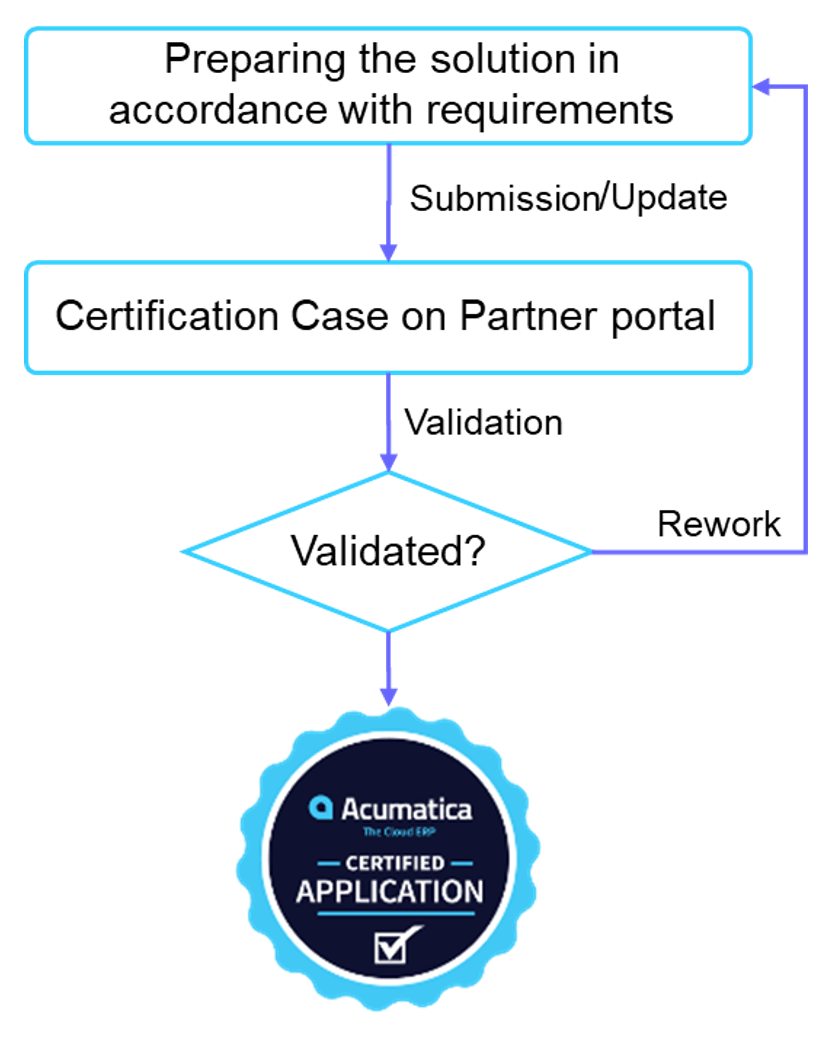 So what are you waiting for, get your applications certified today!
---
*To review the new guidelines in full, please view & download the Acumatica 2020R1 ISV Software Certification Guidelines.