Preparing Your Organizational Strategy for ERP Implementation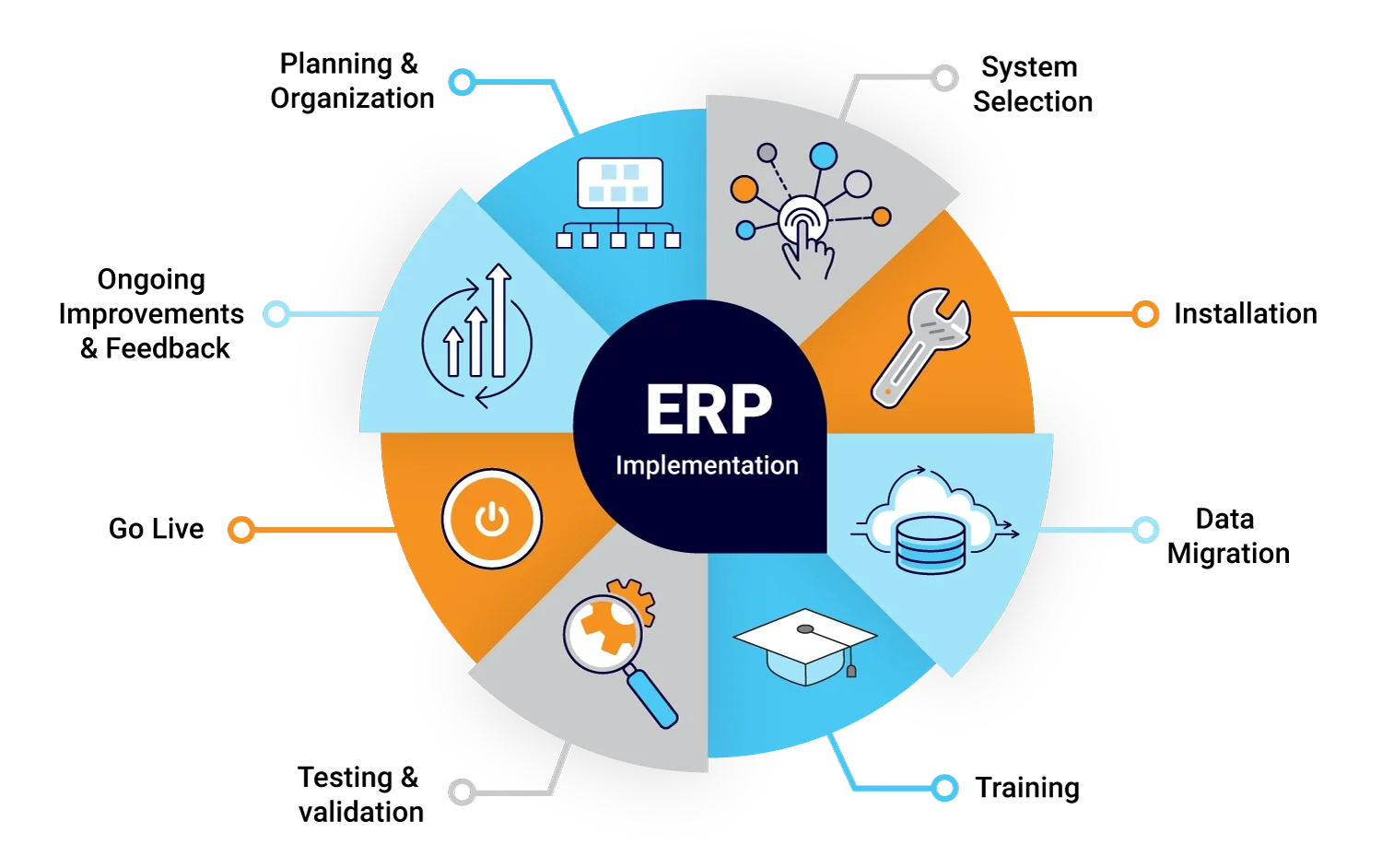 If you're preparing for a Cloud ERP software implementation, you know the process requires time, money, effort, and resources. Implementing your new cloud ERP software doesn't begin with selecting the ERP system. It begins with realizing that your segmented, aging, legacy system isn't keeping up with the requirements of today's digital economy.
That knowledge turns into action, starting with research into why a cloud-based ERP solution would be the right fit for you, how it would replace or interact with the systems you already have in place, how much it would cost, and what the potential return on investment (ROI) would be. It's also important to determine what benefits every person in your business could expect because you would all be affected by this change.
For an ERP implementation to get off the ground, you need approval from the leadership and IT teams and support from the team members who will be using the new cloud ERP software. For employees, the disruption to their daily activities and workflows must be mitigated by the ERP system's expected ease of use, flexibility, and increased efficiency. So, communicate the plan to your employees before it happens, giving them time to digest the situation and weigh in on what functionalities and capabilities they would like the cloud ERP software to possess.