The Acumatica Community is the foundation for everything we do. We are dedicated to and passionate about providing technology that can help customers and partners seize and adapt to new opportunities. Acumatica Summit 2023, which took place this week in Las Vegas, is in many ways a reflection of our focus on three elements that help define our Community—balance, diversity, and agility. These were evident in both the informative sessions and the fun activities that made Summit such a rewarding event.
Balance
At Acumatica, we are constantly improving our Cloud ERP solutions based on our foundational belief that customers have the right to grow on their terms and control their own futures—finding the balance that works right for them. Individually, we all strive to reach that right level of balance in our lives, and Summit provided opportunities for attendees to achieve mental and physical rejuvenation.
Wynn Las Vegas, with it's newly introduced Wynn Living Well program, was the perfect setting to refresh and recharge. Attendees also took advantage of our Monday morning yoga session, which included techniques for creating a sustainable mind, body, and soul connection they can carry with them far beyond Summit, benefiting both their business relationships and personal lives.
Morning Yoga at Acumatica Summit 2023
Tuesday began with a morning run through Las Vegas. Sixty intrepid members of the Acumatica Community, many wearing their Acumatica Run shirts, braved cold weather for an hour-long excursion through the relatively quiet city. With wind chills in the 20s (-1 to -6°C) and cold, north winds blowing between 15 and 25mph, this year's run was a bracing one that rejuvenated participants and energized them for a fresh day of learning and collaboration.  Additionally, throughout the week, the Wynn fitness center was packed each morning with those looking to get a quick workout before the day's activities.
The Fun Run at Acumatica Summit 2023
Diversity of Thought
Acumatica's Community provides the right environment for a valuable exchange of ideas, perspectives, and best practices, with Community members listening to and acting on the input of our customers. We call this "customer-driven innovation." When customers speak, we listen, and their input drives product development. This diversity of thought is critical to developing technology that addresses real-world needs and empowers every user to innovate, collaborate, and imagine what's next.
Our commitment to diversity was front-and-center at Summit 2023 with the popular Women in Tech Luncheon and the newly added Women in Technology Networking Workshop and Reception, both led by leadership and motivational speaker Nada Lena Nasserdeen. The sessions were designed to teach participants how to build their brand, their presence, and their leadership in a sustainable and effective way. Summit 2023 was another significant step in building our vibrant Women in Tech Community and promoting increased diversity in the workplace.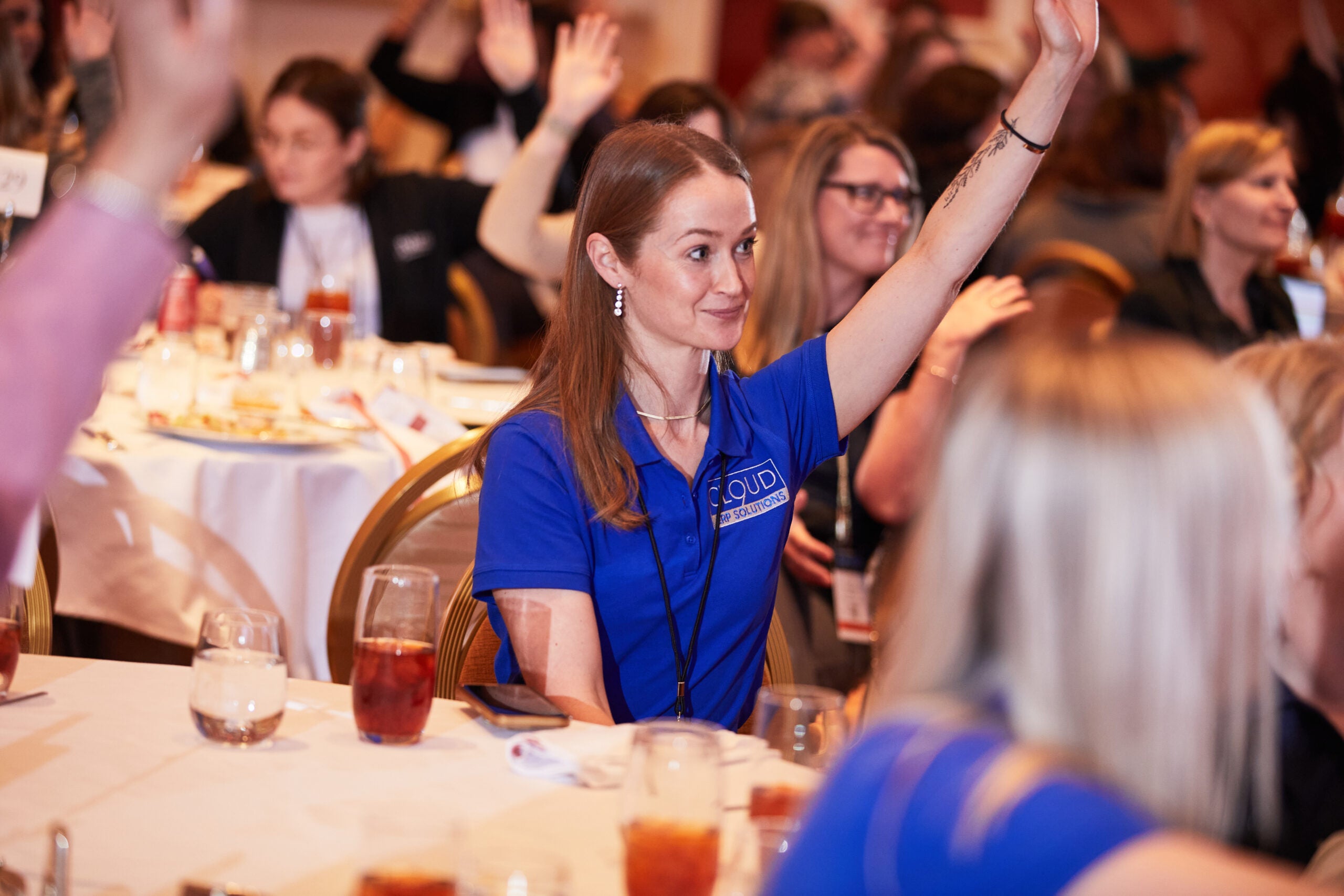 The Acumatica Summit 2023 Women in Tech Luncheon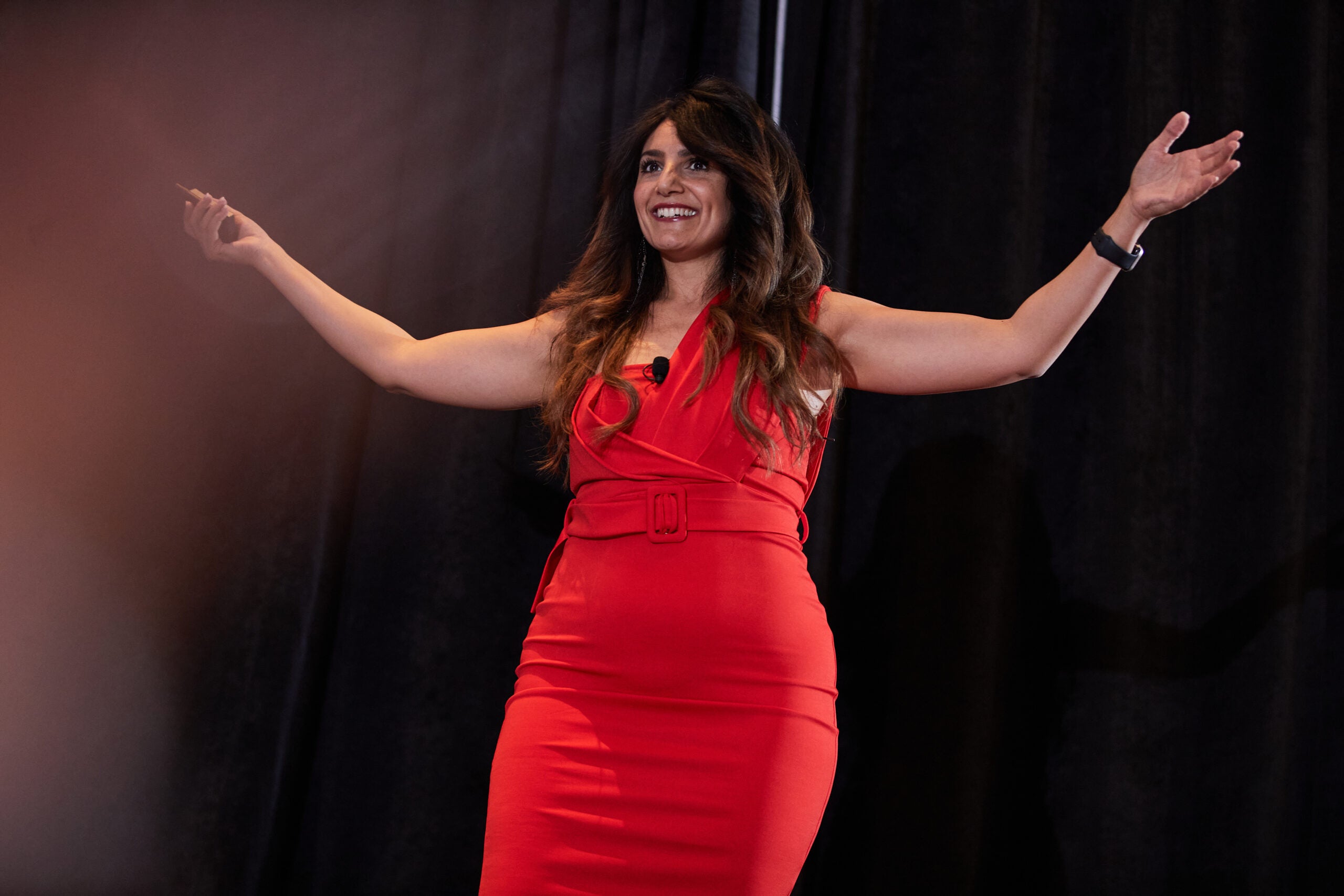 Speaker Nada Lena Nasserdeen at the Acumatica Summit 2023 Women in Tech Luncheon
Fun and Agility
Despite its challenges, 2022 was an exciting year, as the world began to open more in the wake of the pandemic. While the Acumatica Community emerged—as individuals, businesses, and the Community as a whole—new opportunities developed to help one another become more agile and accelerate growth, achievements, and innovations.
An apt metaphor for this speed and agility was displayed at Summit 2023. In 2022, we sponsored Joe Gibbs Racing's (JGR) #11 car, piloted by NASCAR driver Denny Hamlin. This car was exhibited in the Acumatica Marketplace—giving attendees the hands-on experience of seeing what it's like to be part of a real NASCAR pit crew by changing a racing tire.
Acumatica will carry this theme of fun and acceleration into 2023 and beyond—a mindset that will help our Community work together to develop positive innovations that redefine business management software, for everyone.
The Acumatica NASCAR at Acumatica Summit 2023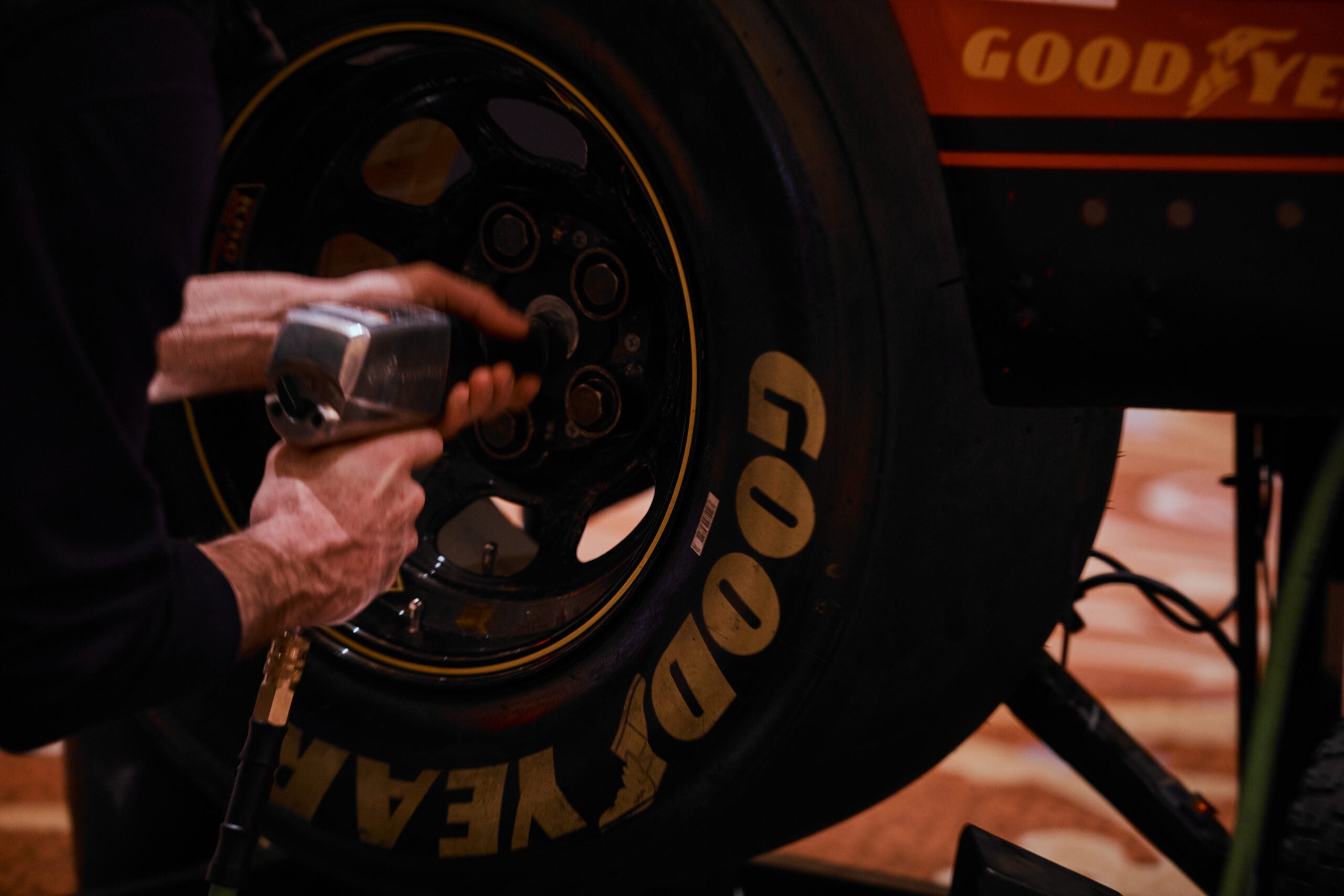 The NASCAR Tire Changing Station at Acumatica Summit 2023
Looking to the Future
We believe that achieving balance, diversity of thought, and a spirit of agility and fun are not only a reflection of our Acumatica Community but also keys to keeping the positive energy from Summit alive beyond Las Vegas and in the weeks and months to come.
We plan to share a more detailed recap of this year's Summit in separate blogs, and we continue to encourage you to learn about Acumatica Cloud ERP by contacting our experts today. They'll be happy to answer any questions or set up a demonstration.
And, if you didn't get to join us at Summit this year, we hope to see you in Las Vegas in 2024!