Born out of one of our internal hackathons, Acuminitor is a great tool for developers utilizing our xRP Framework to build robust Acumatica application solutions for their customers.  It offers static code analysis in the form of code checks & fixes, as well as a BQL colorizer and formator.  Vladimir Panchenko, in one of our developer "lightning " sessions at our recent Acumatica Summit, demonstrated the extension.  Here in the embedded video below, we had him record his demo to share with all of you.
You can get the extension simply by searching the Visual Studio Extension Library as follows: Select Extension & Updates from Tools on the main Visual Studio menu. Type in Acuminator in the search box and download the extension for your use.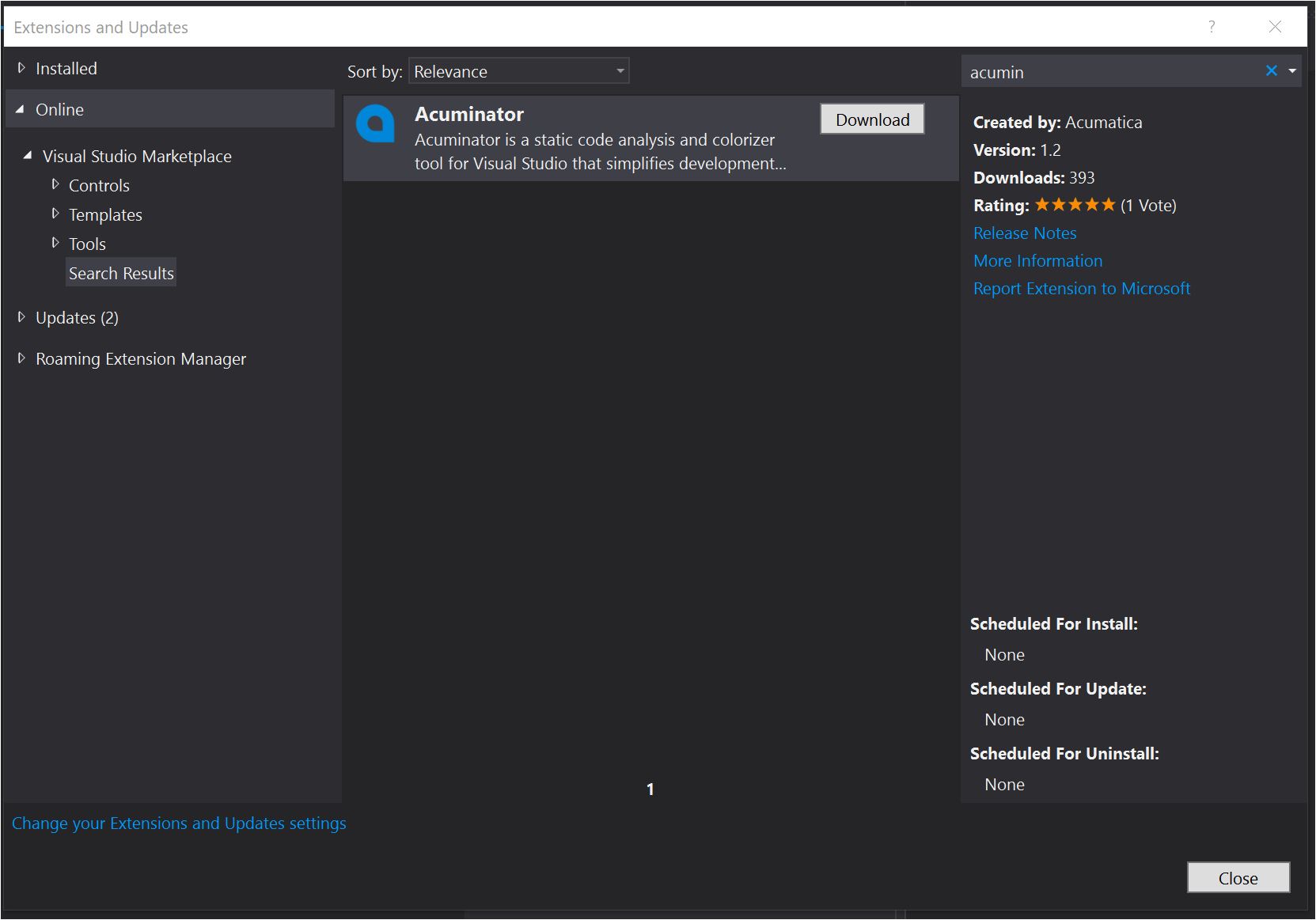 We have also made Acuminator's full source code available on GitHub. You can find it here.