Handling projects is a complex undertaking, but an integrated project accounting and ERP financial solution can simplify the process.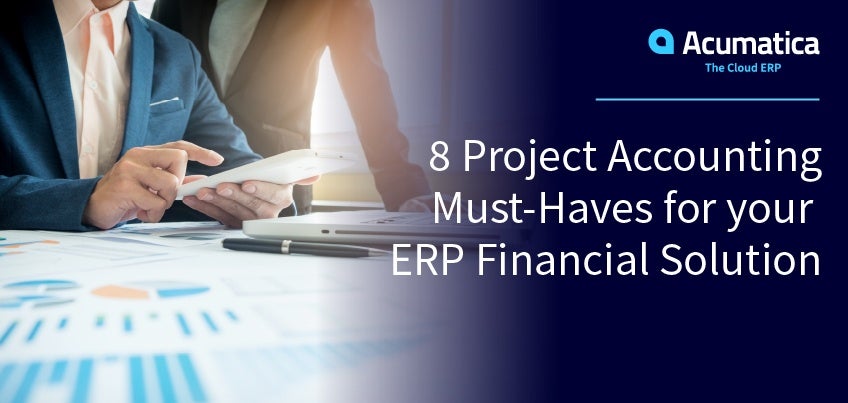 Quotes. Contracts. Budgets. Project costs. These are just a few of the many elements you're responsible for when a customer project lands on your desk. If your first response to a new project is a sigh of resignation (you know just how long it's going to take to set up the project in separate applications), then you'll be glad to hear there's an easier way: an integrated project accounting and ERP financial solution.
To illustrate how you can benefit from fully connected financial management software and project accounting software, we've put together an Infographic. See below.
Does this give you hope?
Consider investing in an integrated project accounting and cloud ERP solution. You'll want to do your ERP research before making your ERP selection. To get you started with your ERP evaluation, let's use Ask Afrika, a market research company located in South Africa, as a perfect example of a company that has seen proven ROI after making the investment.
Ask Afrika was using three different systems to track their finances, project accounting, and time-sheet allocations. What they needed, according to Elizabeth Barratt, Project Management Office Manager, was an integrated system where their "sales teams could log their opportunities, and we could track a sale and project through to a final invoice."
They fell in love with Acumatica's cloud ERP software, implementing Acumatica Financial Management, Acumatica Project Accounting, and Acumatica Customer Management. "Acumatica works perfectly. It handles project accounting, cash flow, project monitoring, but Acumatica is not just confined to project-based operations. Other departments, like sales and marketing, love it as well."
Ask Afrika's customer success story lays out the benefits of implementing our cloud-based ERP, including reducing accounting and data transferring tasks from 63 hours to 20 hours, gaining one version of financial truth, customizing dashboards/reports, accessing real-time data anywhere and at any time, and more.
So, don't be discouraged the next time a new project comes your way. Instead, enjoy the many benefits of an integrated project accounting and ERP financial management system like Acumatica, confident that you'll be able to take your project from quoting through service without wasting your time.
If you'd like to request a demo or have any questions, contact our team today.