The subscription-based business model is unique. For Acumatica VARs to shorten their time to profitability with this model, Acumatica's Geoff Ashely says they must take advantage of the Acumatica Marketplace.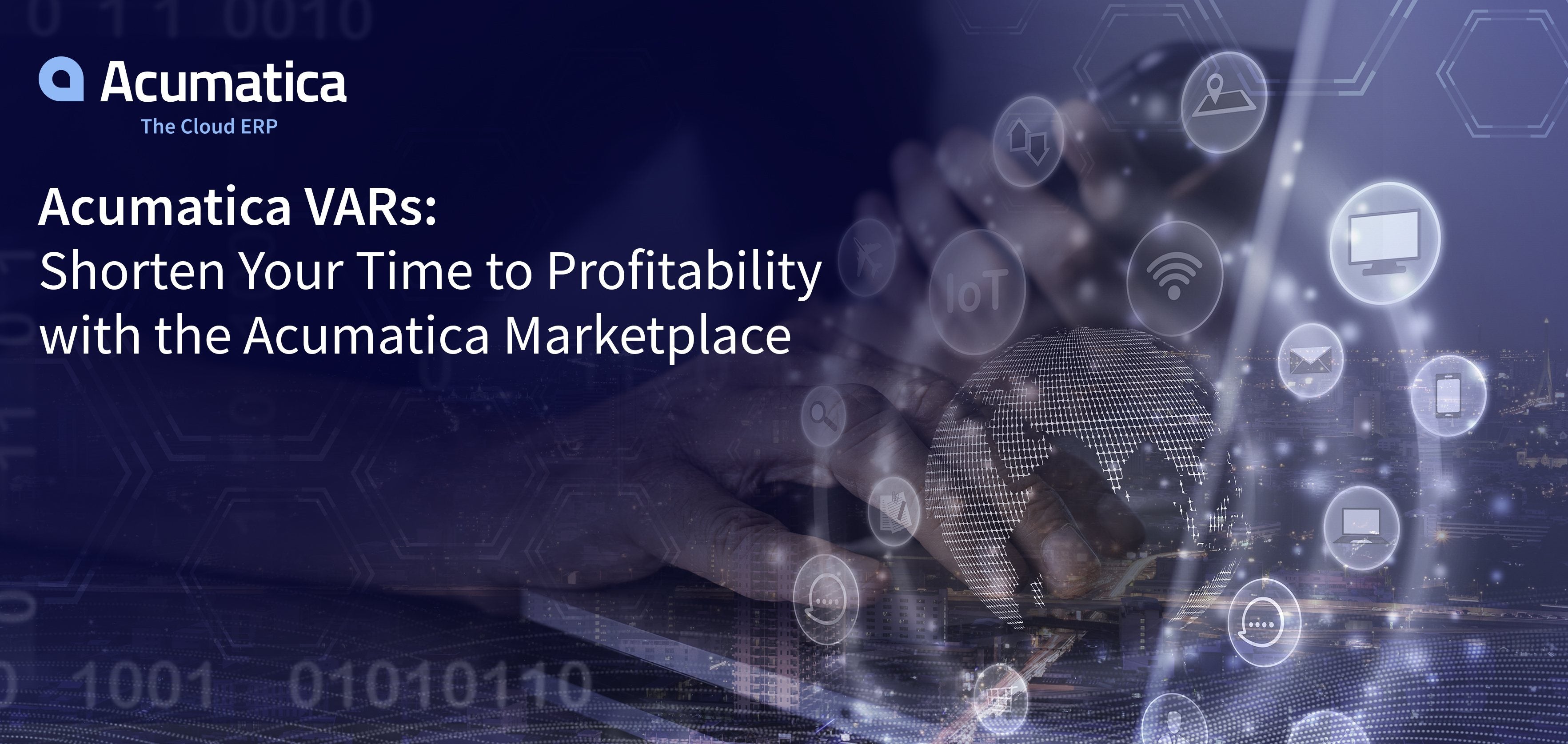 Acumatica VARs exist within a very specific cloud ERP business model. The model is the subscription-based business model, and one of the most important components of it is that it's a "deferred revenue model." By definition, every time we make a sale, our time to profitability is delayed. For most partners today, our breakeven point on any given customer is about 24-to-30 months. It is a function of the model.
How can you significantly reduce your time to profitability? It is an incredibly simple concept. And, if you are willing to take advantage of it, there are some really simple ways to shorten your time to profitability.
Shortening your time to profitability
What is this simple reduce-your-time-to-profitability concept? The Acumatica Marketplace.
Seriously, if you really understand the subscription-based model, you know that one of the fastest ways to shorten your time to profitability is to add to an already existing subscription. It is all related to the Customer Acquisition Cost – Payback period.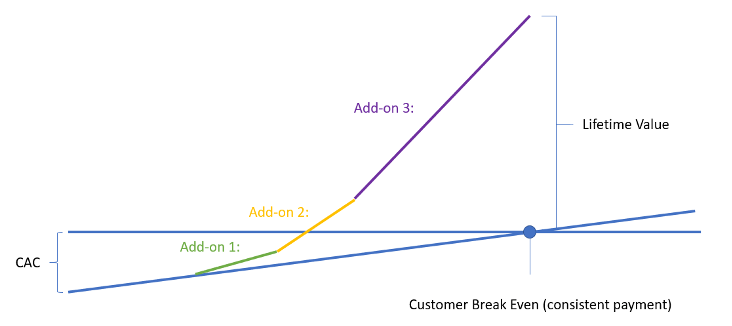 This is why it's important to keep Phase 1 small and to use the Acumatica FastTrack Implementation Methodology. It's simple, and it gets it off the street quickly. If you can lessen the cost of acquiring the customer and almost immediately start adding additional functionality to your solution through third-party applications available in the Acumatica Marketplace, you can reduce your time to profitability, while at the same time exponentially increasing the lifetime value of your customer!
The Acumatica Marketplace
Have you spent any time learning about, and visiting, the Acumatica Marketplace? If not, you are missing out on a tremendously strategic asset that is designed to help you maximize the profitability of your company.
The Acumatica Marketplace is a service that was created specifically for partners. As an Acumatica VAR, you have hundreds of third-party ISV applications at your fingertips, such as BigCommerce, an eCommerce platform for Acumatica, and Velixo, an Excel-based reporting provider. Every application is designed to add valuable functionality to—and to seamlessly integrate with—Acumatica's cloud-based ERP solution. And this functionality and integration is possible because of Acumatica's open APIs and future-proof platform.
With the Acumatica Marketplace, you can:
Simplify the sales process. One of the things that adds to the customer acquisition cost is having to spend time and resources calling multiple vendors, getting different margins, generating multiple quotes (or highly modifying your single quote), having multiple start and end dates for the same customer, etc.
Automate invoices and/or payments. Another thing that adds to customer acquisition costs—and lengthens your break-even period—is having to generate, send, and then collect multiple invoices and/or monthly payments. These are not just annoying, they are costly. Especially when you have many different customers to have to bill every month. The model does not like manual transactions!
Expect to work with trusted/tested/certified solutions. Every time you have issues with the deployment of a solution—or add-on solution—you add costs, and you risk customer satisfaction. Both are very risky to your economic health.
Every partner should be spending time getting to know these applications and how you can find ways to add these applications to your existing customer subscriptions.
Don't forget churn 
The figure in the section above looks really good—until you add the negative results of churn.
Customer churn is one of the most significant issues facing any partner in a subscription model. If your churn is high enough, you cannot reach profitability…no matter how many sales you have. It is that critical. Basically, you churn, you burn.
In our industry, it has been estimated that anything greater than 15% churn will lead to an unsustainable business. The more customers you have, the smaller the churn needs to be. Think about it, if you have 100 customers, and a 10% churn rate, you need to have 10 new customers just to get back to where you were with an extended break- even point. If you have 1,000 customers, and a 10% churn rate, you need to have 100 new customer sales to get to where you were, and all 100 have reset your breakeven to another three years!
As you can see, churn is something none of us can allow to happen.
The Marketplace is "sticky"
Enter the Acumatica Marketplace again. Because no one solution fits all, the Marketplace is full of solutions that extend the capabilities of Acumatica solutions as well as add to customer satisfaction. And happy customers renew. This means in addition to shortening your breakeven point (by adding to an already existing subscription), you are also increasing customer satisfaction and lowering churn.
That's a win/win/win situation.
Spend time in the Marketplace. Check out the solutions. Keep Phase 1 simple. Quickly add additional value. Build customer satisfaction. Get your customers to renew. This formula can lead to an extremely profitable business—quickly.
Do you have questions about how to use the Acumatica Marketplace to shorten your time to profitability, cloud ERP integrations, or Acumatica's cloud ERP software? Contact our team today. There is no time to waste. And don't forget that the Acumatica Partner Program is available to Acumatica VARs, providing further training, support, and resources.